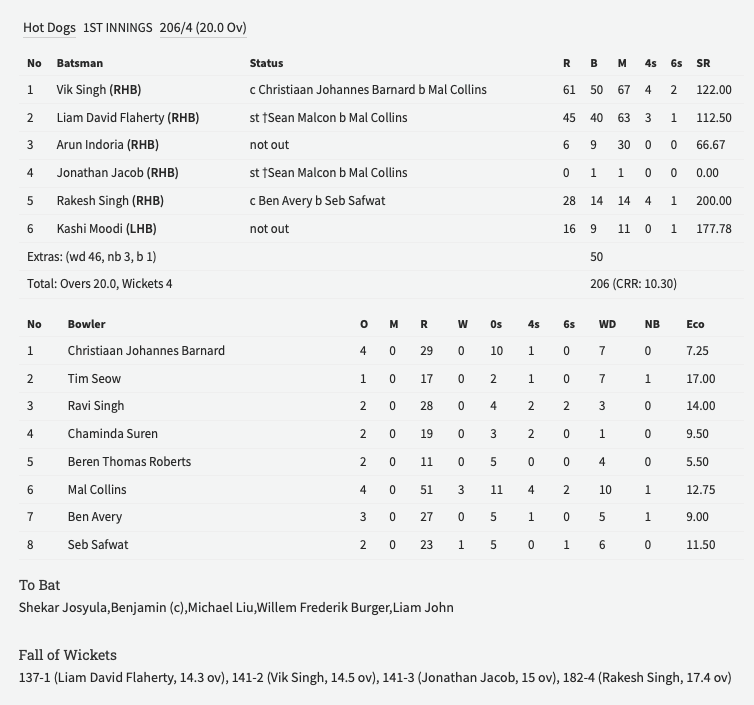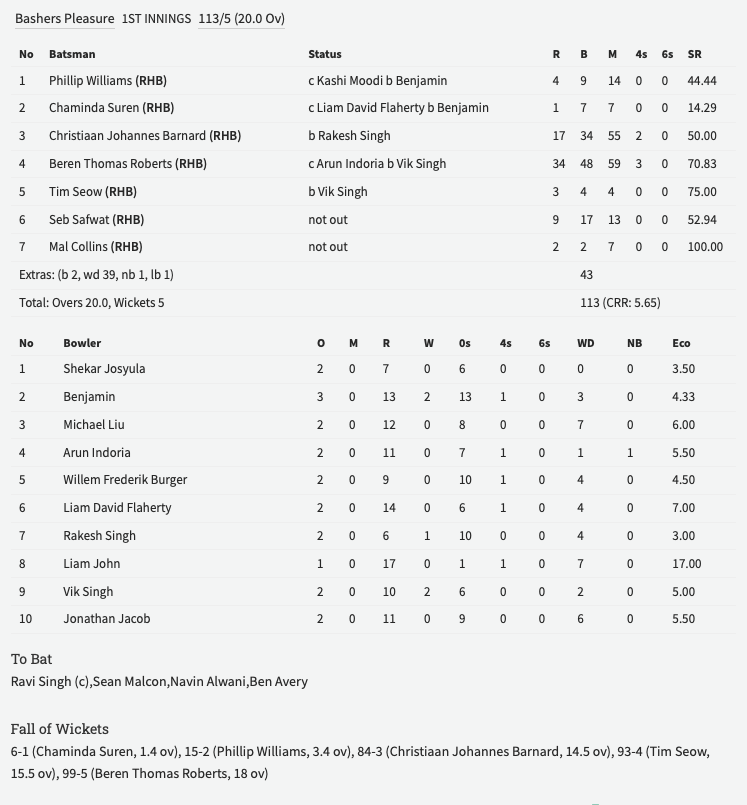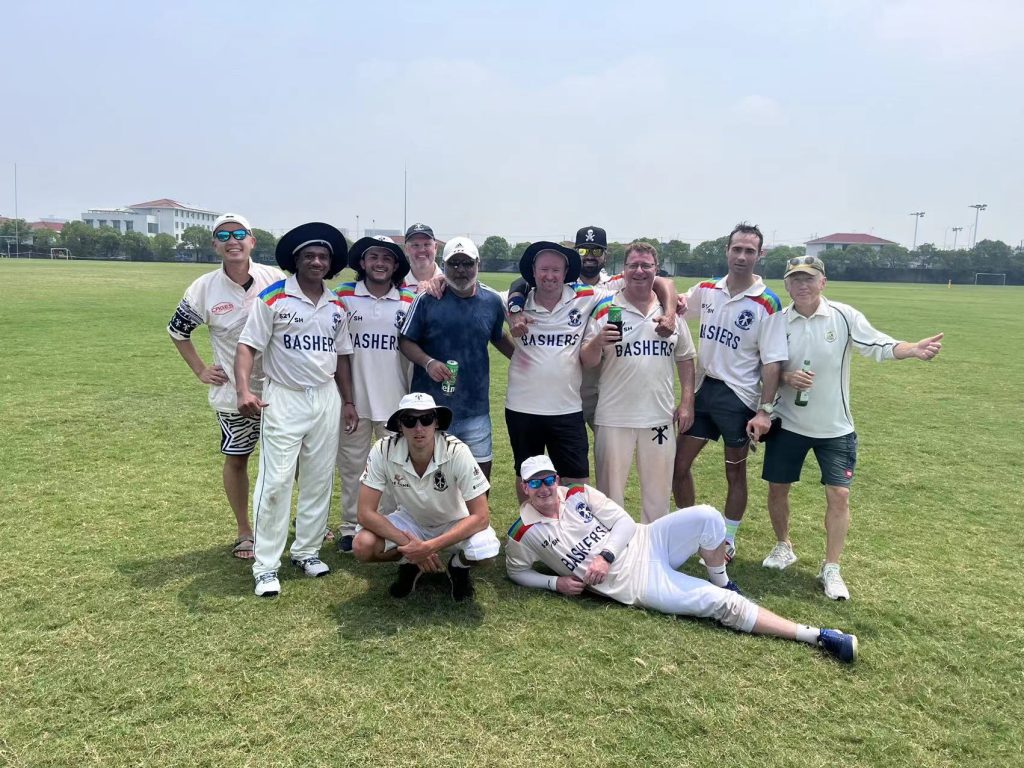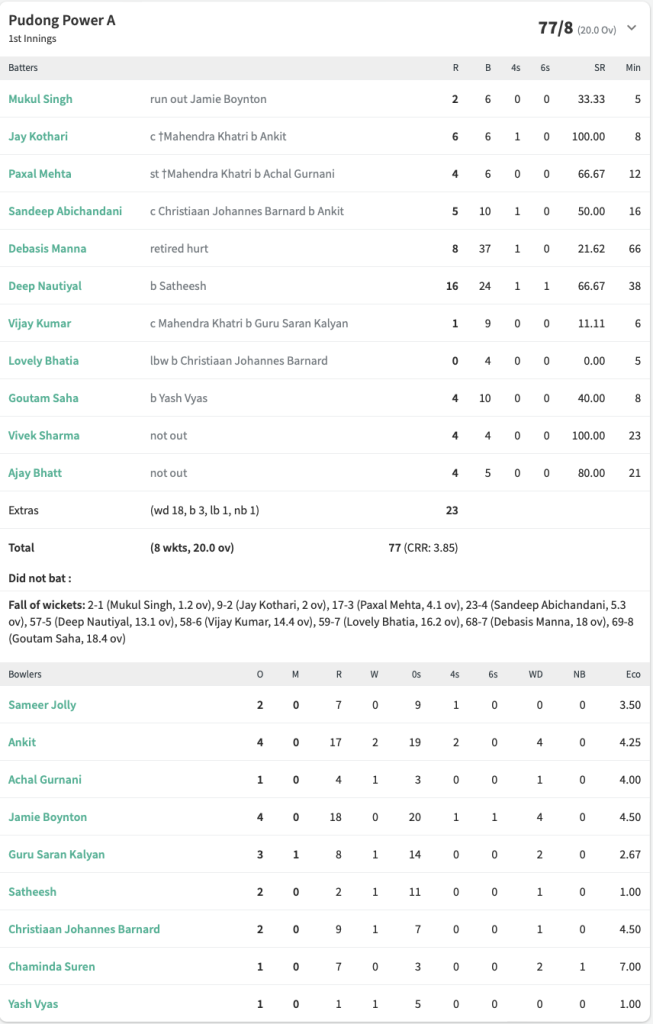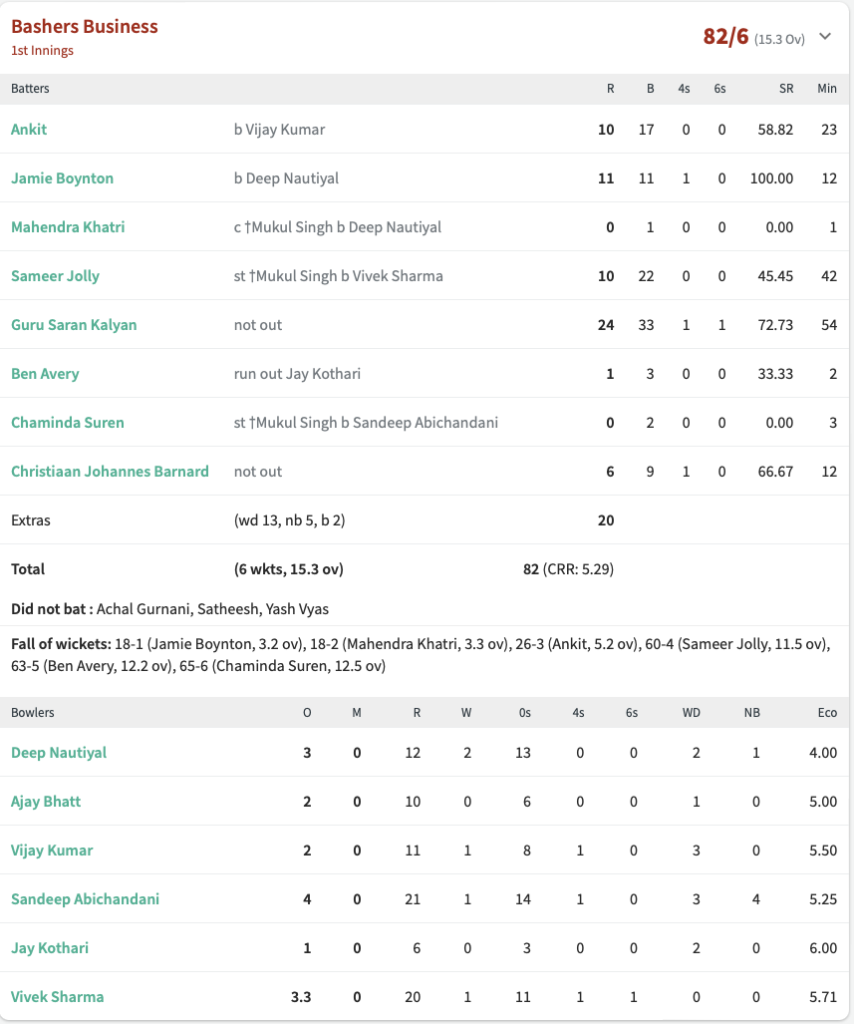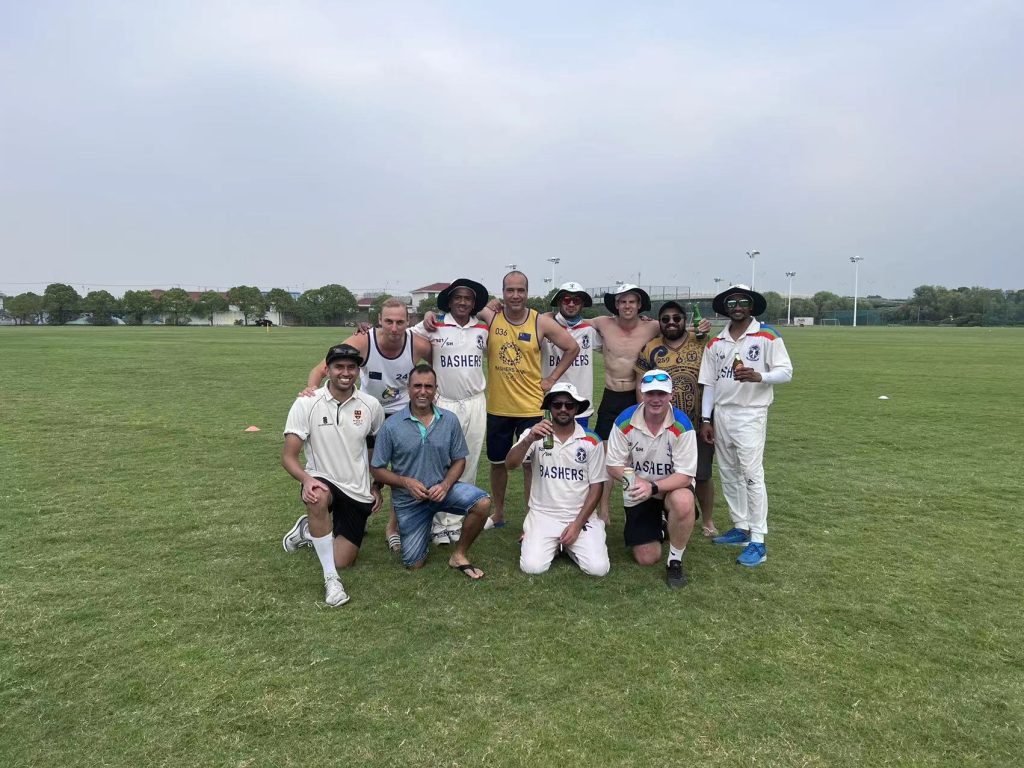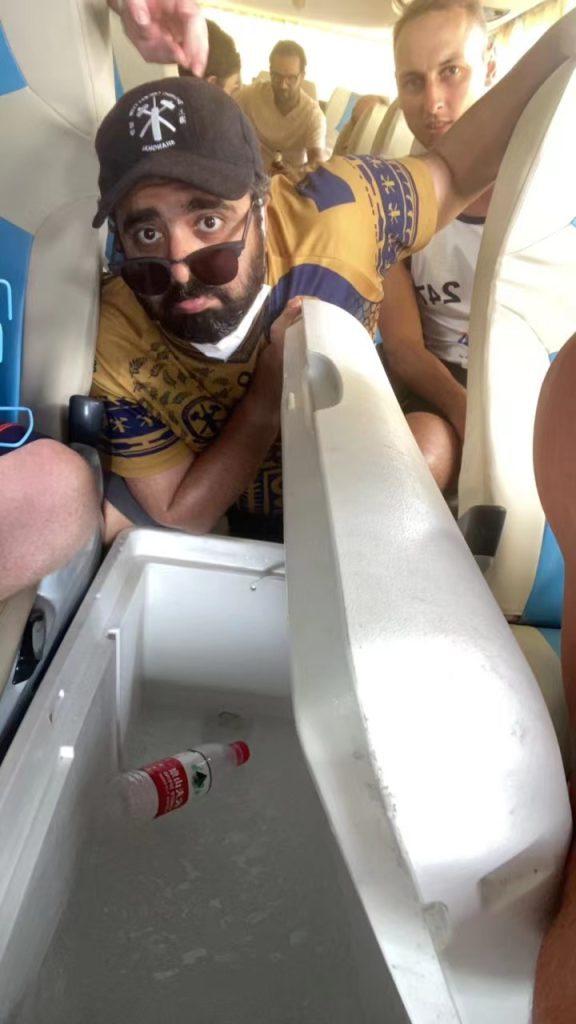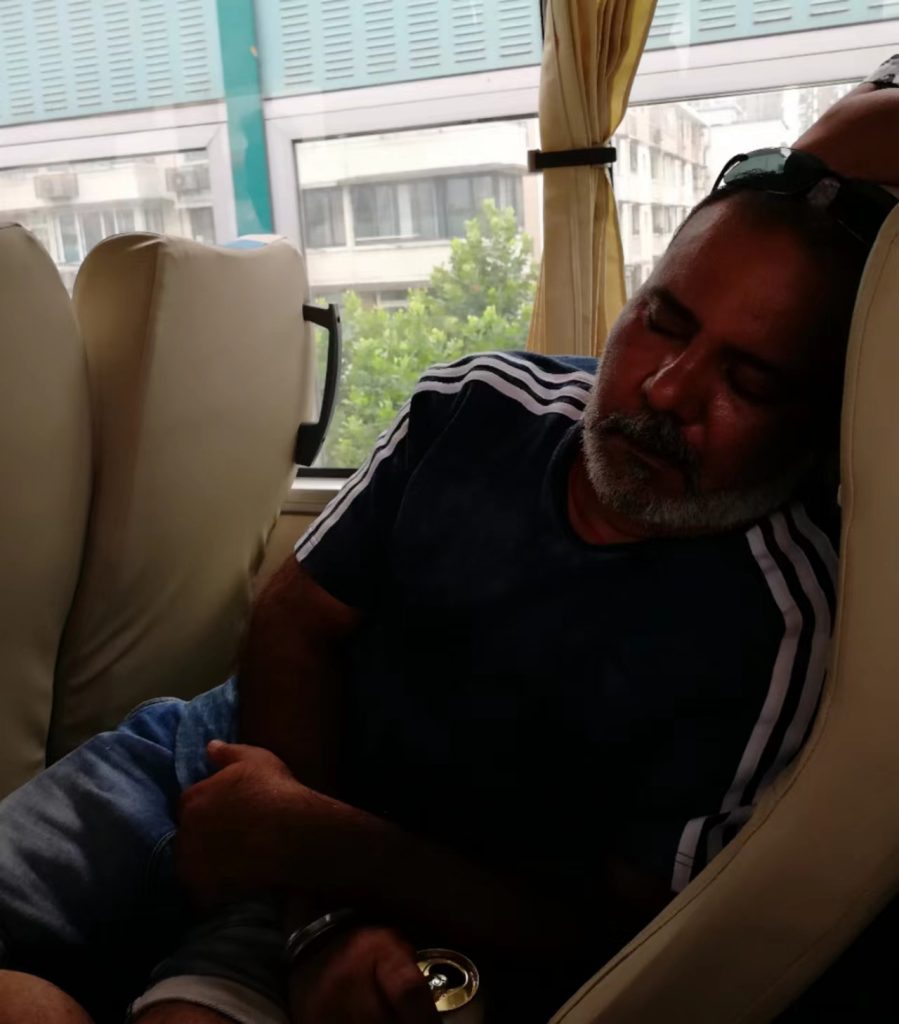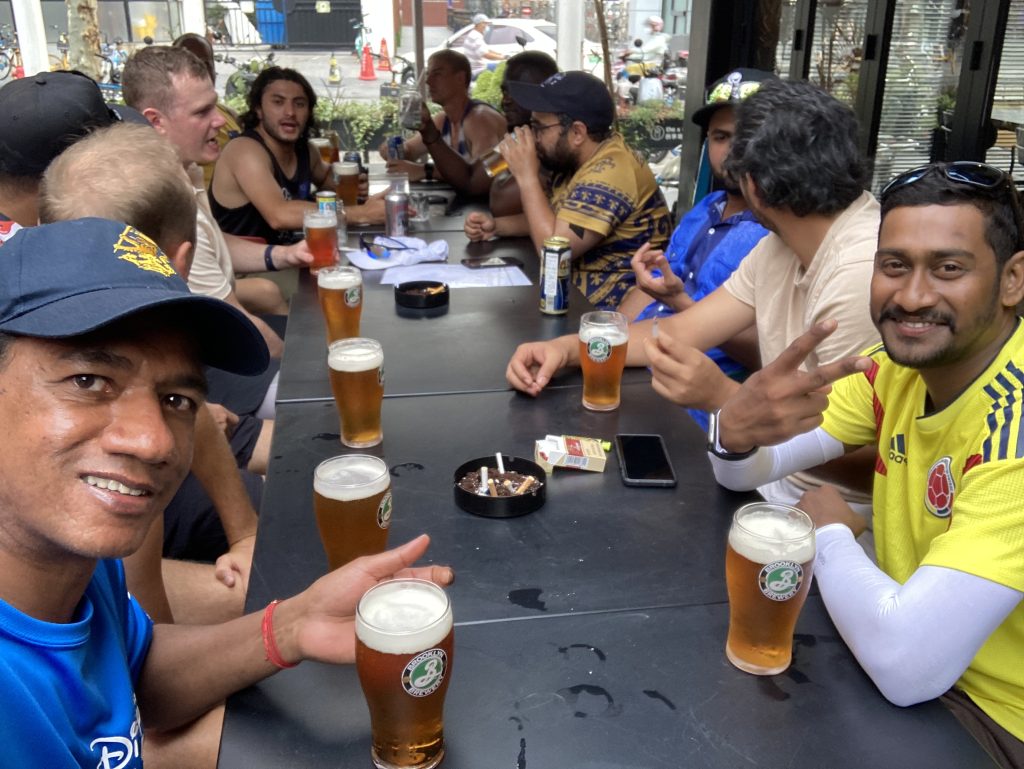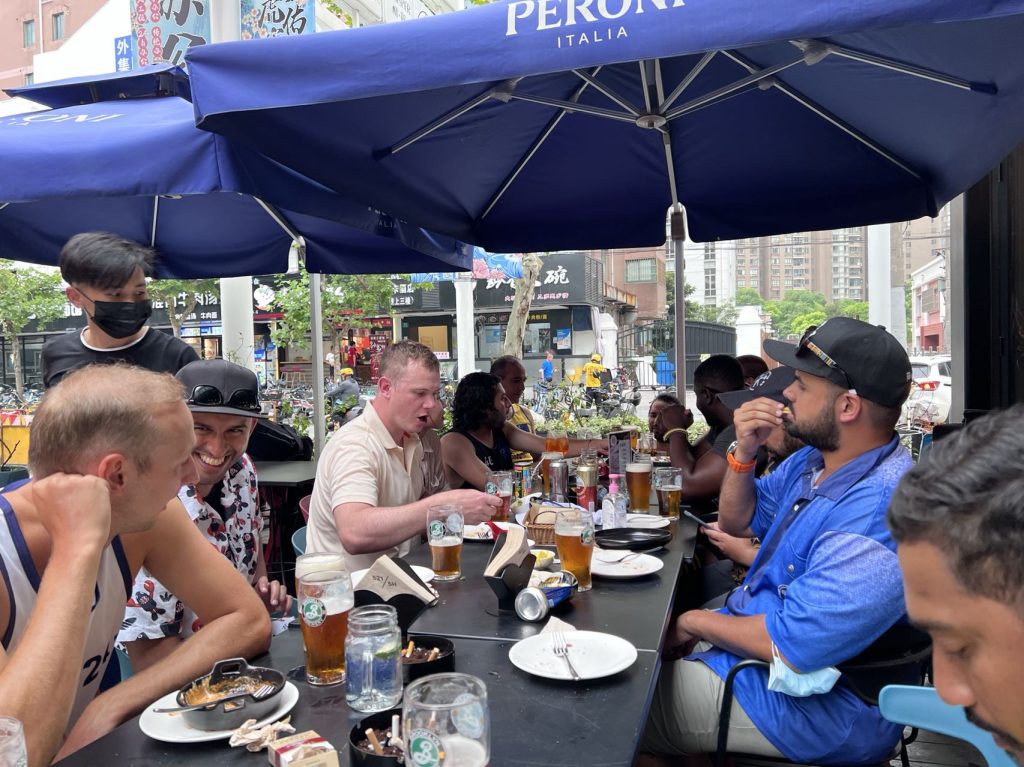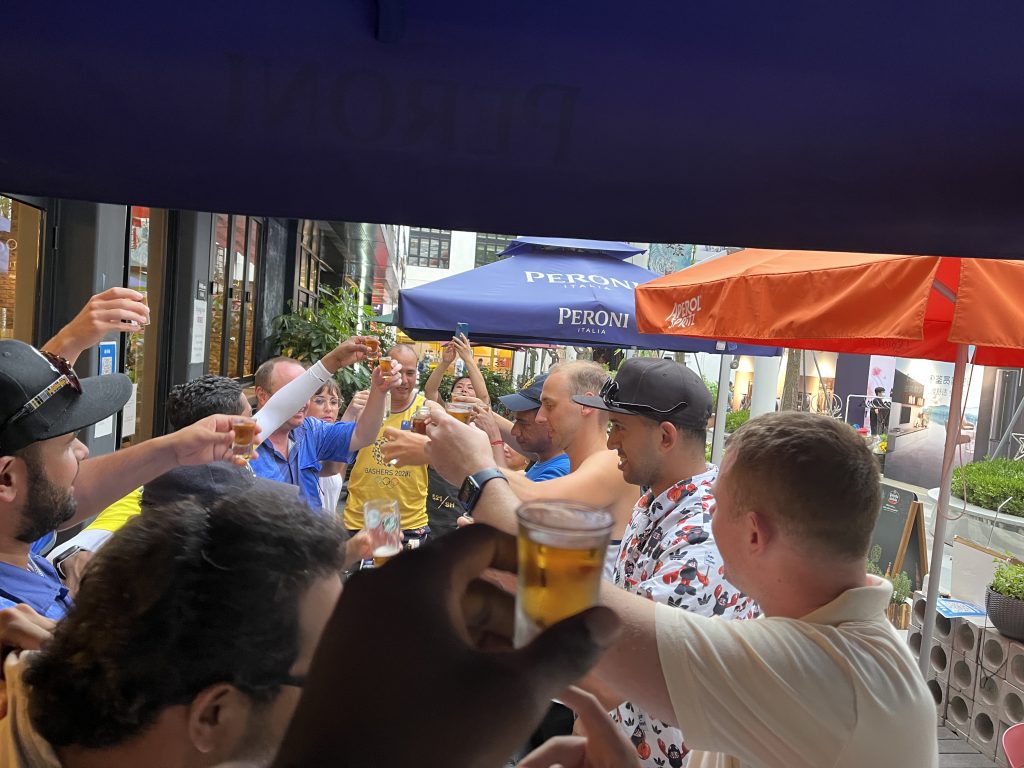 By Longdrop
To say Bashers Pleasure were facing a mammoth chase would be an understatement. Omega clawed back very useful wickets as he came within a whisker of a hat-trick. But still with a massive score of 206 runs to beat, Bashers Pleasure needed a miracle. The Bashers certainly put up a valiant showing with the bat, even if in vain. Covid put in a very strong performance with the bat, notching 3 boundaries in his 34. DRS and Longdrop also contributed useful runs but it was not enough.
The second game of the day, struck a very different tone. Albeit a low scoring affair, it was very tight, with many good wickets taken. The Bashers Business bowlers put in an excellent shift, limiting Pudong Power A to only 77 runs for the loss of 8 wickets. Most of us predicted the game would be over before the drinks break with Juggler and Bambi starting well. But before we knew it wickets started to fall in quick succession and Pudong were back in the game. In the end strong batting by Suka with a valuable 24, took Bashers Business to a convincing victory in the 16th over.
Post match we welcomed two new Bashers to the fold. Aussie Tim a friend of 'Mouse' was was given the name 'Storeman'. Whilst another Basher hiding in the group chat for many years finally made his debut, as British Yash was named 'Binary'. Fines were messy as per usual as we headed to 5/21. Countless shots were drank, in other words a lot of Fireball. Last man standing was ofcourse Skiddy as per usual, with Covid, Longdrop, Suka and Snuggles leaving just before. The big question on everyone's mind is as we soon bid a sad farewell, who can take on Skiddy's mantle? Surely an impossible task for the irreplaceable.