The official Bashers Tailor is Xia Rong Jun (夏荣军) who can be found at Shanghai South Bund Soft Spinning Material Market , Shop 326 , 399 LuJiaBang Rd.
That's 陆家浜路399号326号
Mobile 1381 660 5118 or 1391 689 8901
Here are details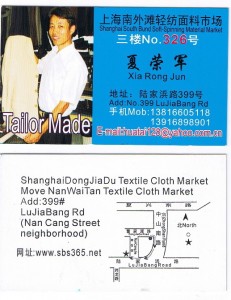 He's pretty, hey!!
He will make you a Bashers Blazer.
First you will need your Bashers Cap Number  converted into Roman Numerals. Go and see the Tailor for a measure up. He will have a sample blue Bashers blazer for you to point at if not show him the logo and he should get the idea. Production time is normally about 10 days.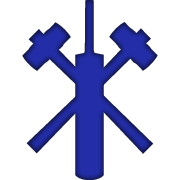 Unusually quiet around here