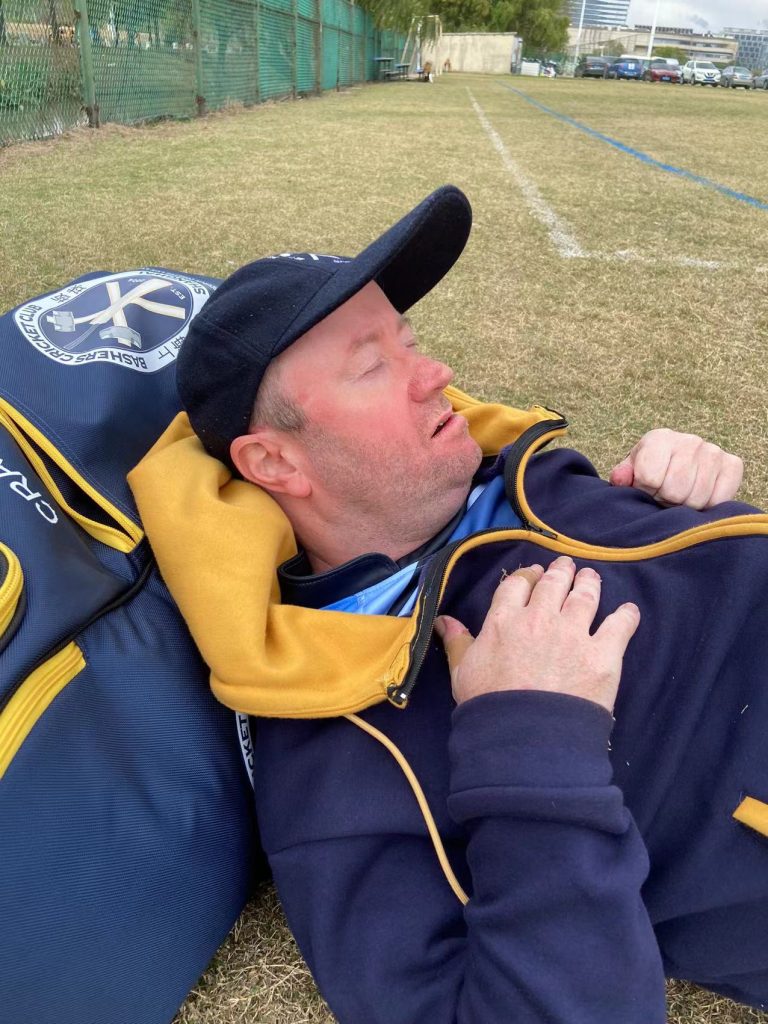 Tournament: SCC T20 League 2022
Venue: SCSC
Date: 30/10/2022
1st Innings 82 min (11:11 to 12:33)
2nd Innings 86 min (12:43 to 14:08)
Innings Break 10 min 12:33 to 12:43
"If your opponent is of choleric temper, seek to irritate him." ― Sun Tzu, The Art of War
Sunday 30 October 2022 witnessed a fraught game against Pudong Power A CC in a match marred by a number of contentious decisions. Our skipper for the day, Bambi, won the toss and batted. We put on a decent score of 131 but lost by four wickets.
Korean opened the batting and, like the Beach Boys, was going steady until he played a shot that he didn't need to and was out bowled. Unnecessary risks. What a K. The same could be said for Sensation, who was also batting well before missing a straight one. To some degree he redeemed himself by bringing Amiga ("Erenga") to the game and finally drinking beer from the famous box.
The long and the short of it is that we scored 131 for 7 off our 20 overs. Juggler scored 41 not out at a run rate of 93.18. Bambi and Paps played some nice shots without quite managing to build an innings, as did Fling. Covid got castled by an unplayable in-swinging out-swinger first ball. Conclusion: we batted like a bunch of Ks. But it was a defendable score.
We did at least bowl very well and were in a confident and focused mood when the contentious decisions occurred. The famous W.G.Grace famously told opposition bowlers that the large crowds of his day had come to witness him bat, not them bowl. This attitude certainly helped his average but whether it did too much for the game of cricket is another matter and I'm guessing the opposition didn't buy him too many beers in the clubhouse. After these episodes, we allowed our discipline fall away, and there were some rancorous exchanges.
Anyway, we had an enjoyable fines session and named Amiga. Let's enjoy the rest of the season and keep our focus in heated moments. Conclusions: W.G. would not have made a Basher; mandatory reading of Sun Tzu for all concerned.
Team:
Bambi
Juggler
U-Turn
Annual
Fling
Korean
Sensation
Half-Nelson
COVID-20
Paps
Cracker