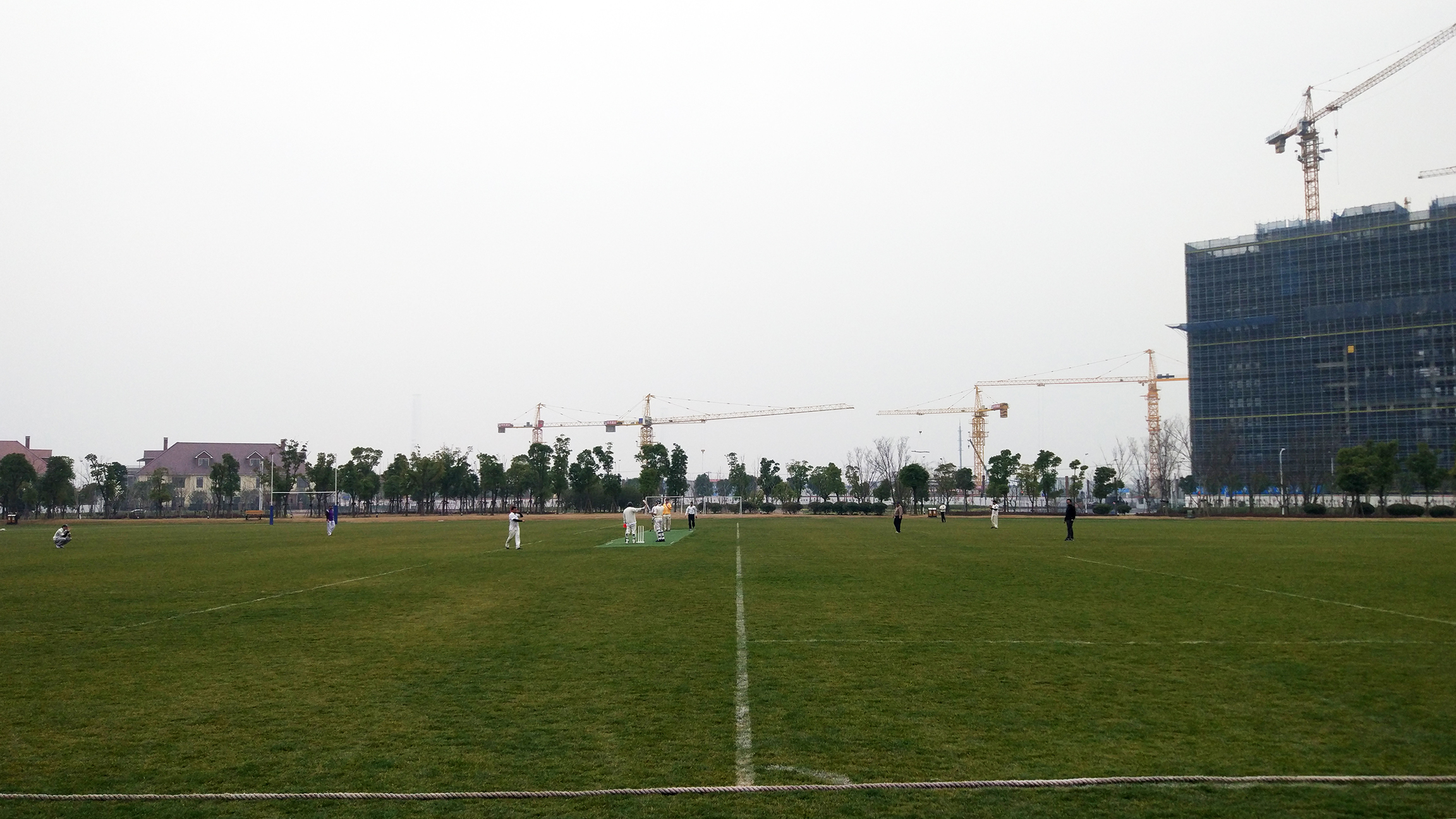 After successive Sundays of warm spring sunshine, Bambi arranged a 30 over warmup game against Pudong with a combination of Bashers and Hot Dogs. So we assembled, some at the Camel for the bus (and about 200 pure blonds), and others directly, to Wellington College.
Bash Dogs XI
1. Shit Shoes (c)
2. Bambi
3. Skid Row
4. Long Dong
5. Parrot
6. Rash
7. Stroker
8. Fluffer
9. J.J. (HD)
10. Alex (HD)
11. Suren (HD)
Dayne (HD) was far too late, so was replaced by Rash, and in fact, he ended up on the Pudong side.
To start things, Sid from Pudong walked us out to the pitch for the toss, argued about the call, and eventually got it wrong. So Shit Shoes, with his serious game face on, elected to bowl first, given the dampness of the pitch and the general gloominess of the day.
Meanwhile, Fluffer was explaining how his vintage bat was hand selected from the factory by Stephen Flemming, etc, etc… Soon enough he had the new ball, and spent a couple of overs to decide it was safe to come off the full run and slap the ball into Skid Row's, or Skiddy Shoes', gloves behind the stumps. At the same end (we were bowling from just the one end) J.J. (Basher #21) was bowling some tidy left arm spin, and a couple overs into the game, skidded one through to bowl the opener. Special note has to be made of Parrot's full length dive during these opening overs, to field a stationary ball and "prevent" a boundary… that might possibly have caused his "groin" injury.
Stroker and Rash came on to bowl next, with Stroker starting up with a maiden, and Rash by not picking up a caught behind courtesy of the opposition umpire. A few deliveries later and even the umpire had to concede an LBW decision. Rare form indeed. The new batsman was the late arrival, Dayne, who was immediately sledged by Skiddy for changing sides. It was a short innings as he popped the ball loopily to Fluffer at midwicket (the first of his four catches) off Alex, no doubt a memorable moment in Hot Dogs cricket history. Alex struck again in the same fashion two deliveries later, and Pudong were suddenly four down for not many.
Shit Shoes came on, and after a tidy spell repeated the wicket "caught Fluffer" in his second over. Fluffer came back on and also picked up a wicket, caught by Skid Row (no longer keeping) at short midwicket. At the wicket celebration, Parrot was talking up the wechat messages about everyone getting a bowl from the previous night, and managed to convince Shit Shoes that he deserved an over. Immediately, the field dispersed in anticipation, but what we didn't anticipate was Parrot sneaking his 9th delivery past the bat for Alex to take an easy stumping. Next up, Bambi began his regulation six ball over with a slip and a cry of "Oh, shit", only to look up and see the plastic stumps had been dismantled.
It was over pretty quickly after that with Skiddy, Long Dong, and Suren all claiming wickets as the Pudong team scrambled to give everyone a chance to bat. The end result was 102/12 off about 22 overs, and the Bash Dogs were feeling pretty comfortable. The Pudong umpire did tell us there were no good dismissals, except maybe Rash's wicket, but wickets are wickets and we didn't mind his unsporting comments. Likewise, Bambi was very vocal about how "his" fielding practice was working as no catches went down, and was likewise told that was "bullshit".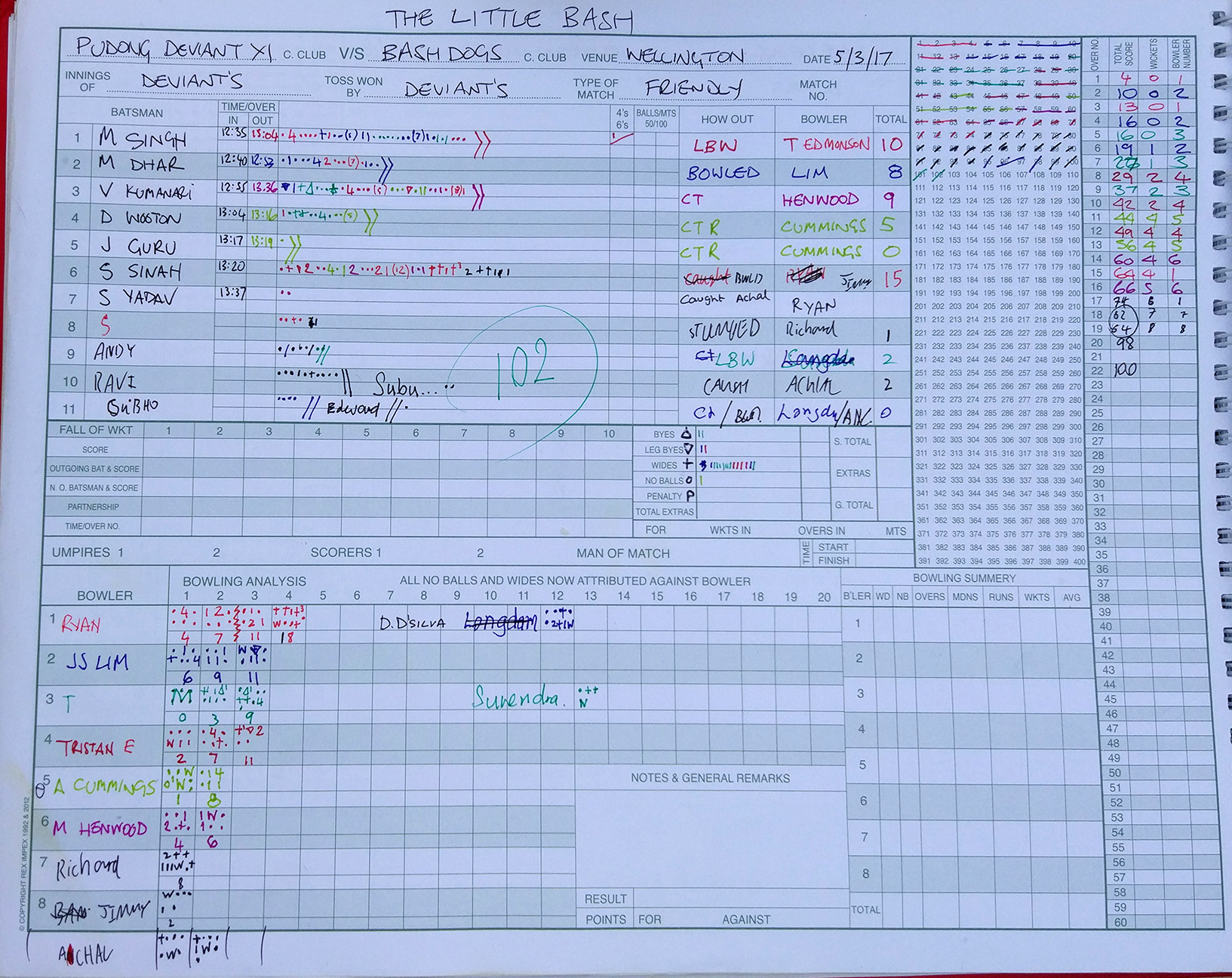 Long Dong demanded to open the batting, so walked out with Parrot. The innings began slowly, but soon enough Parrot started edging a few over the keeper for fours, and Long Dong delicately placed a few through the offside for slowly run singles. Long Dong edged behind for 13 to end the opening partnership of 49 off just 8 overs. That's how you bat, I tell you. Suren joined Parrot and looked like he was setting up for a test innings, but fortunately, Parrot was now middling the ball nicely to cow corner (one even went through the posh side).
Parrot was finally bowled for 28 with just 20 or so runs remaining. That left Alex and Suren to ease through to a comfortable 8 wicket win. After the result, Pudong kept bowling and most of the Bashers had a chance to bat (and get out). Alex took his start through to an unbeaten 50ish (scoring discrepancies may have missed his 6 off Dayne over cover). Special note must be made of Rash as umpire in the glorious gold tracksuit jacket, who convincingly turned down every LBW appeal, and Stroker, who stood at square leg for extended periods leaving his geisha to play with her iphone on the sidelines.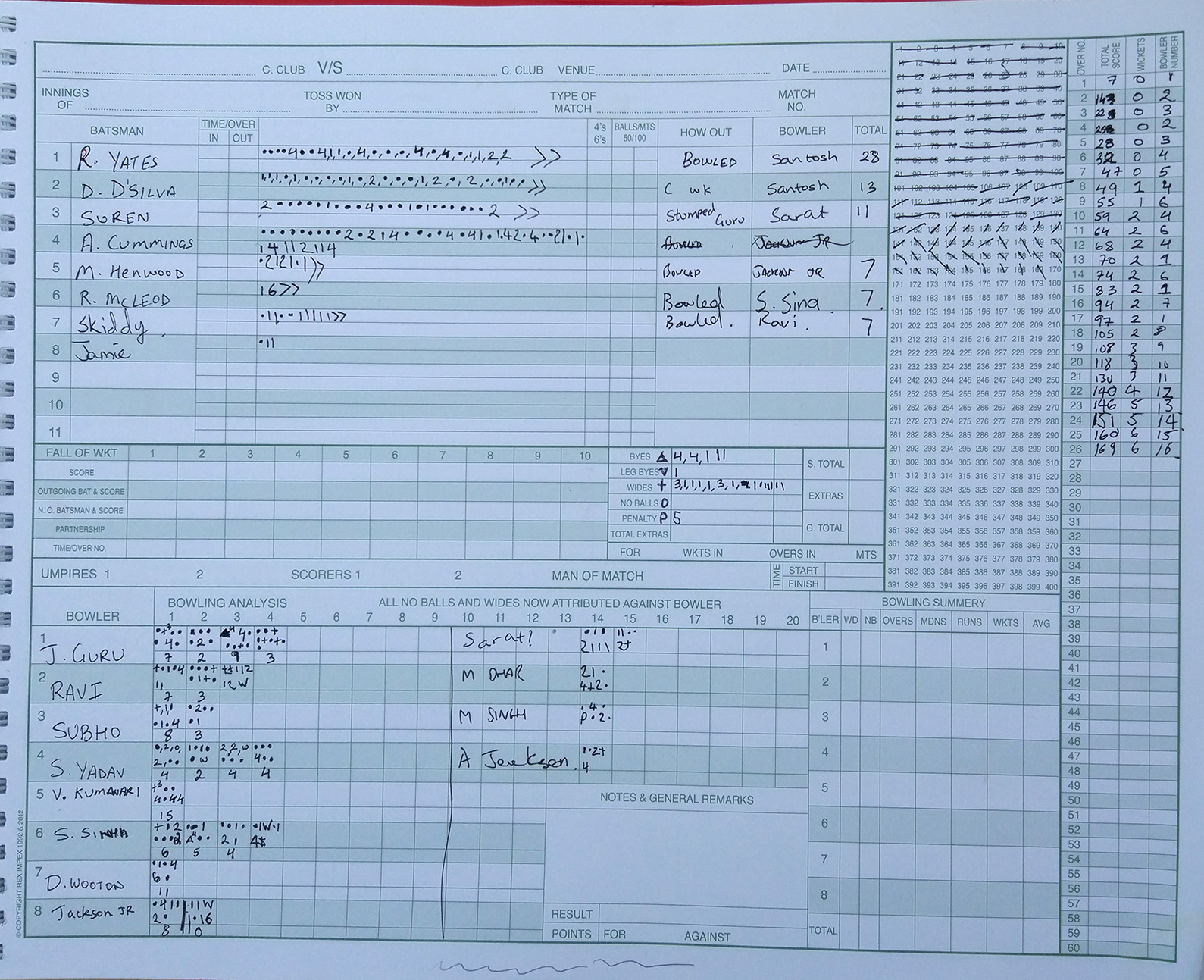 After packing up the kit, and selling off a few of the pure blonds to the opposition, we boarded the bus back to the Camel. Fortunately, the driver took the scenic route, and we had an extended fines session led by the President. Notable fines came from Ornaments, concerning his wifes underwear, and his son Reacharound, who interrupted procedings whenever possible. Notwithstanding the extended drive back, we were still left with an unprecedented surplus of pure blonds, that are packed and ready for the opening Business game next week!