Friday Night
The touring party of 12 Bashers made their way to Nanjing on Friday night, with 2 reinforcements arriving on Saturday morning (Tyrone R. and B.S. posting cocktail selfies as they passed Wuxi at 7.30am).
Club Captain Square Root did a fine job organizing the train tickets leaving from Shanghai Station, but as I work near Hongqiao I had to take a train from there on a solo mission. Welcome drinks were prepared at the clubhouse, a.k.a. Brewsells, and the Bashers headed there after checking in.
Team Suzhou had arrived early in the afternoon, and they were already peacefully sleeping off their welcome drinks at their cut-price bargain hotel, and Team Beijing were still a couple of hours away from joining the melee.
As the temperature started rising WD40 and SAS put on an electric live performance of some of Stagnant Pond's more recent cricket related hits. During the buildup to the tournament the Bogans found out we had a Bambi in our squad, so they made sure they bought out their new Bambi song.
Saturday Morning
Omega had no sooner sat down, than he began a verbal assault on the Jinling breakfast, but time was short as the bus was waiting at 7.30am, so he had to start chewing his food instead of playing with it. There were 2 busses and the Bashers were randomly split between them (except for Tampon and Rash who arrived by taxi to the ground a couple of hours later). We arrived to a ragged and rural field of dreams, and heard all sorts of promises about a mower arriving in 20 minutes. Once again, there was a matting pitch with no pegs… but there were tents well stocked with the customary F&B of the Nanjing tournament.
There were 9 teams present (although a number of Nanjiing players were M.I.A., so the 5 local sides had a fair amount of chop 'n' change to their squads) and that meant only 2 games in pool play, with some lengthy gaps. Beijing used this time to hydrate on some iced water and practice catches, but the Bashers used this time to socialize and get amongst it. This led to some quality play from the Bashers during the day, notably:
• Paps took a hattrick (3/2) against Hoggy, Vince, and Nanjing Sinbad (complete with ear bling) Dave
• Omega dispatched pies over cow corner with astonishing regularity, including a dominant innings of 34 in the semifinal
• Truffles was able to catch the ball as wicketkeeper when Maria batted (well, some of the time)
• Bullet was lightning around the field at square leg even though the grass came up to his knees
• SPAM put in a magical over of 1/4 in the semifinal that included the 17th best delivery he ever bowled
• Skid Row batted with one pad and the Bashers flag draped across his shoulders like a sort of superhero… and he was a superhero in the field pulling off a one hand miracle catch to start off Paps hattrick…
• Shit Shoes nearly broke the bowlers hand with a cracking return in the final (but then got run out in a suicide run)
• Square Root dispatched the kid in the Beijing team into the stadium seating with ease
• Spanner finally finished his over with some of the best bowling to 3rd slip you're likely to see
• Rash hit his very first maximum for the Bashers
• Tampon kept wicket without the M.C.C. coaching crouch – with remarkable success
• Hardon appealed furiously at every opportunity despite the no LBW rule (and probably should have gotten about 7 or 8 too)… He also bowled an epic 2/4 over…
• Birdshit was vintage Birdshit – exceedingly difficult to score runs off and solid with the bat
• Bambi overcame issues with the local food, and some Bogans sledging, to bowl some vicious bouncers (off 4 paces… and as a spinner)
Let's not also forget that off the field a group of cheerleaders assembled in uniform, with tea ice-blocks, and some QR you were supposed to scan to support them or something. As it was Silver Bullet's last tour with the Bashers (he's off to Atlanta next week), and he wanted to go out in style, he applied sunscreen to several cheerleaders (with or without consent?). That's about all I can remember, but fortunately, there were legible scorecards so we can see what happened, and it seems to have been pretty good! Pussy arrived only in time to join the team photos at the very end.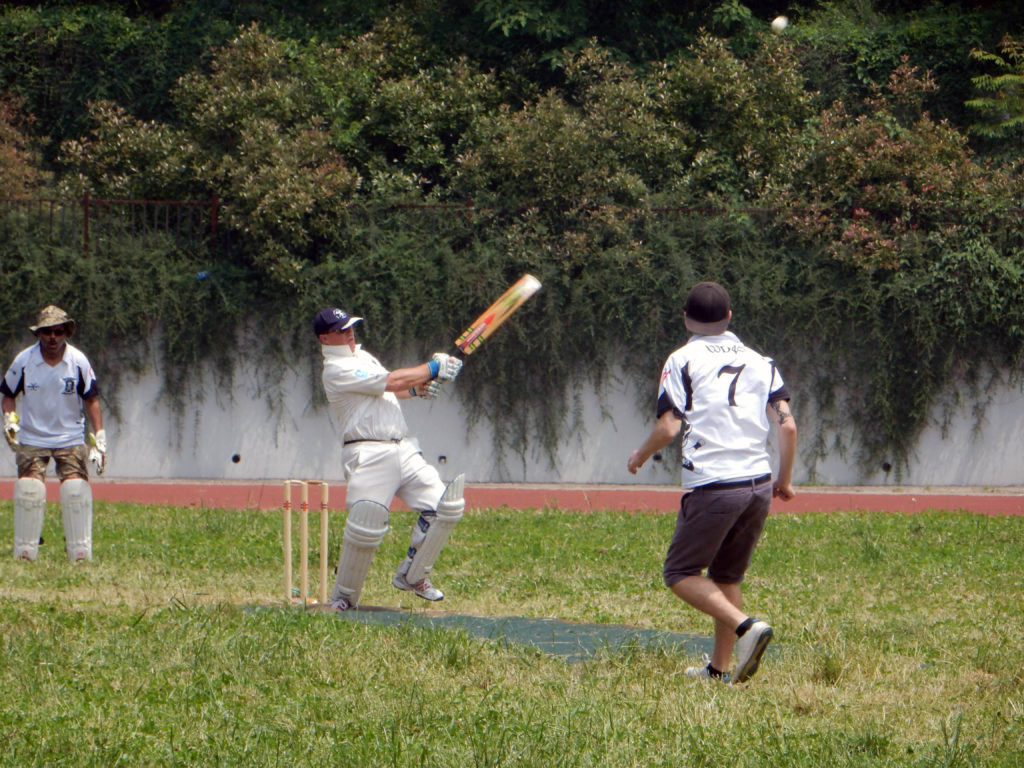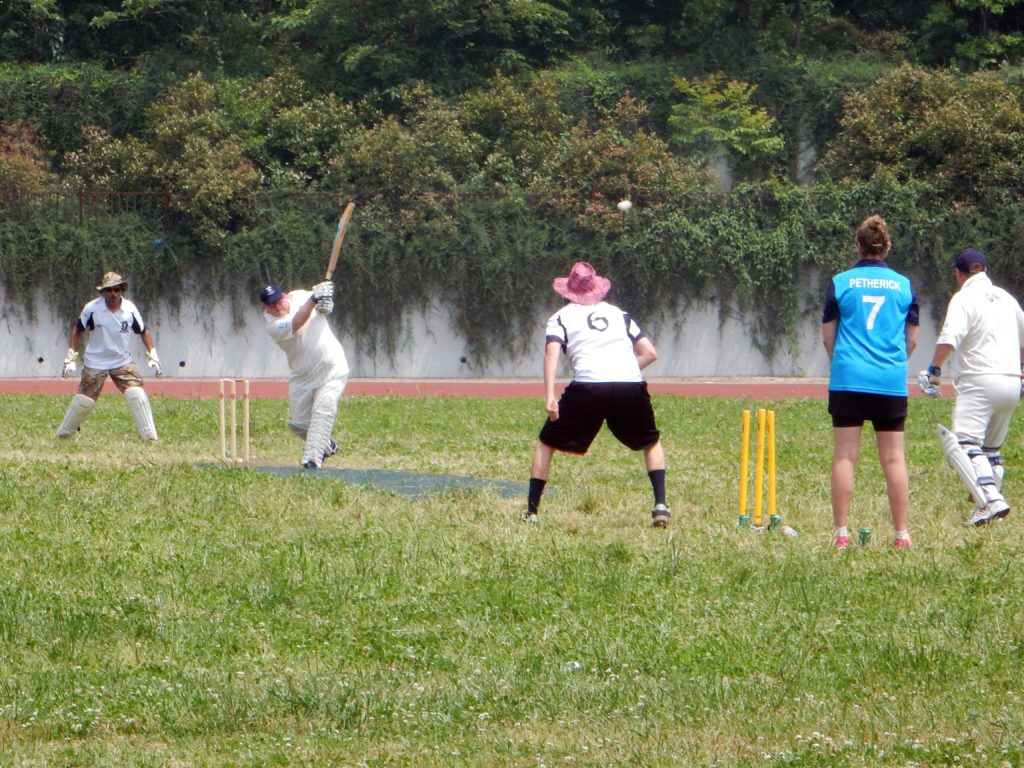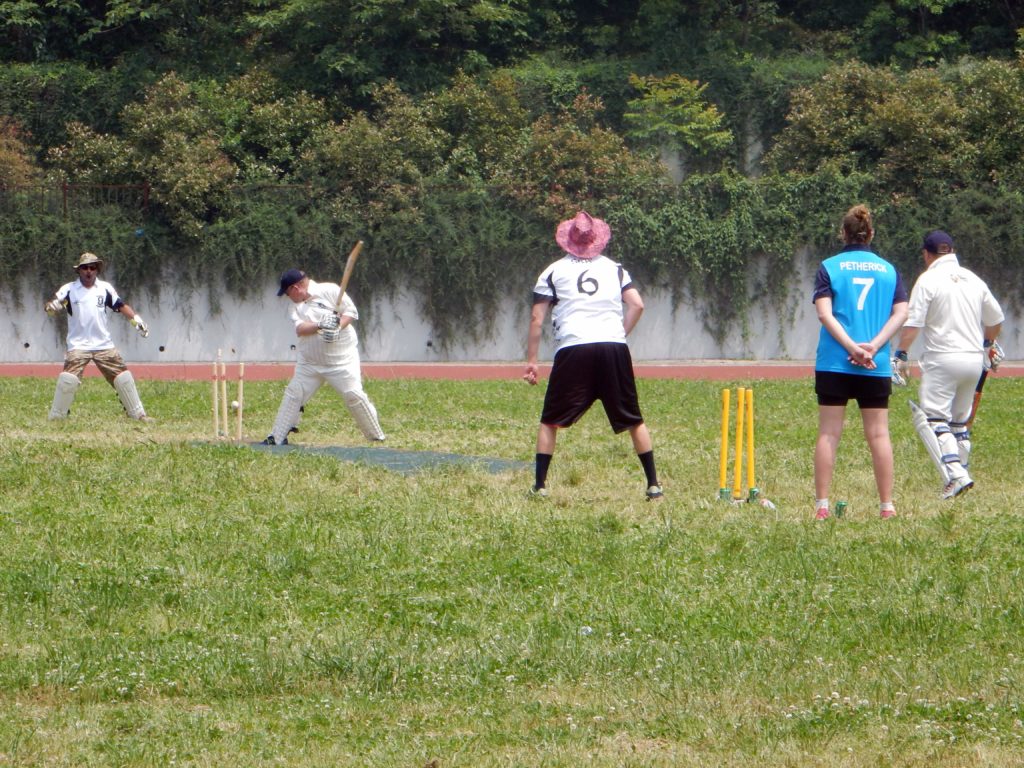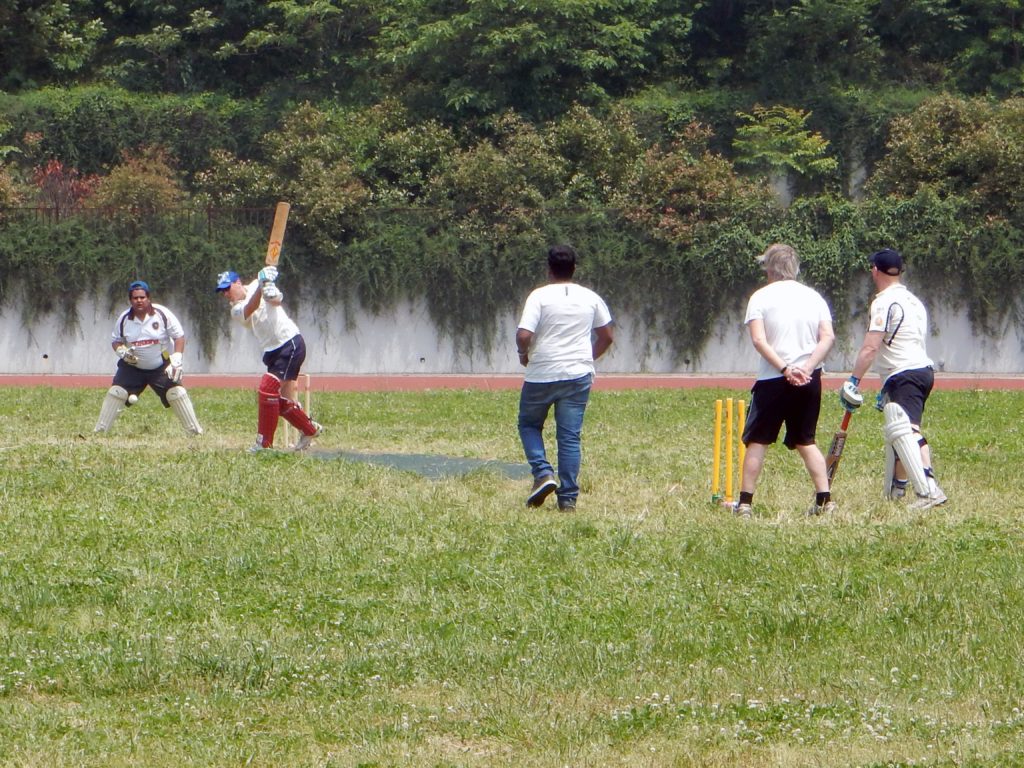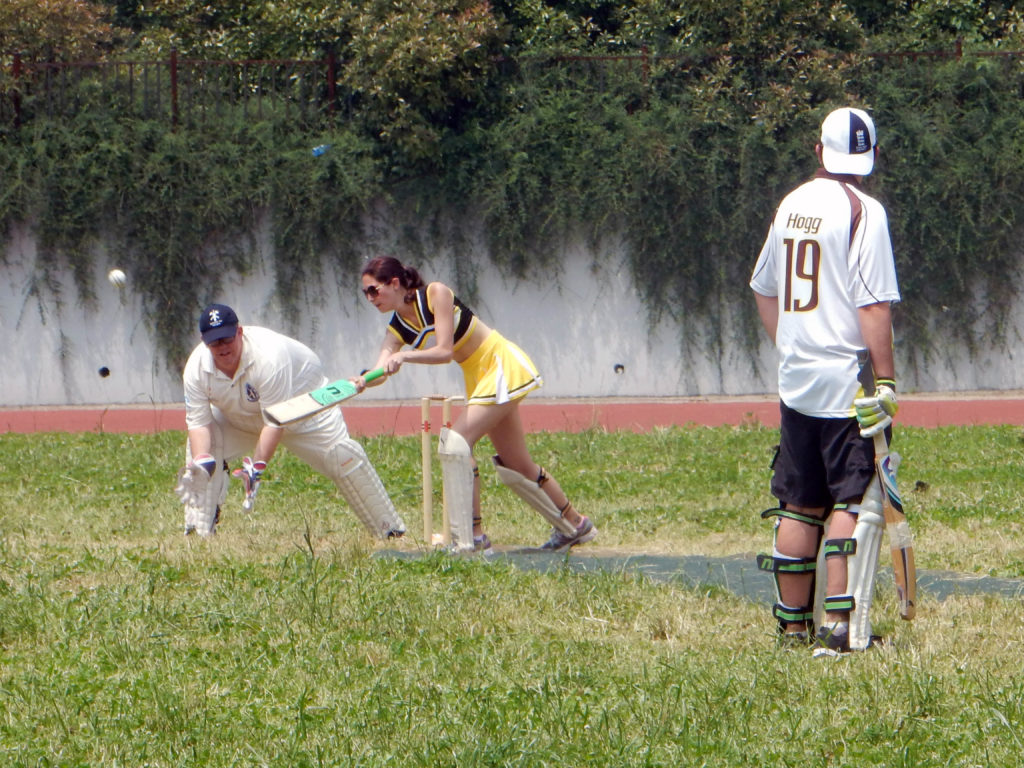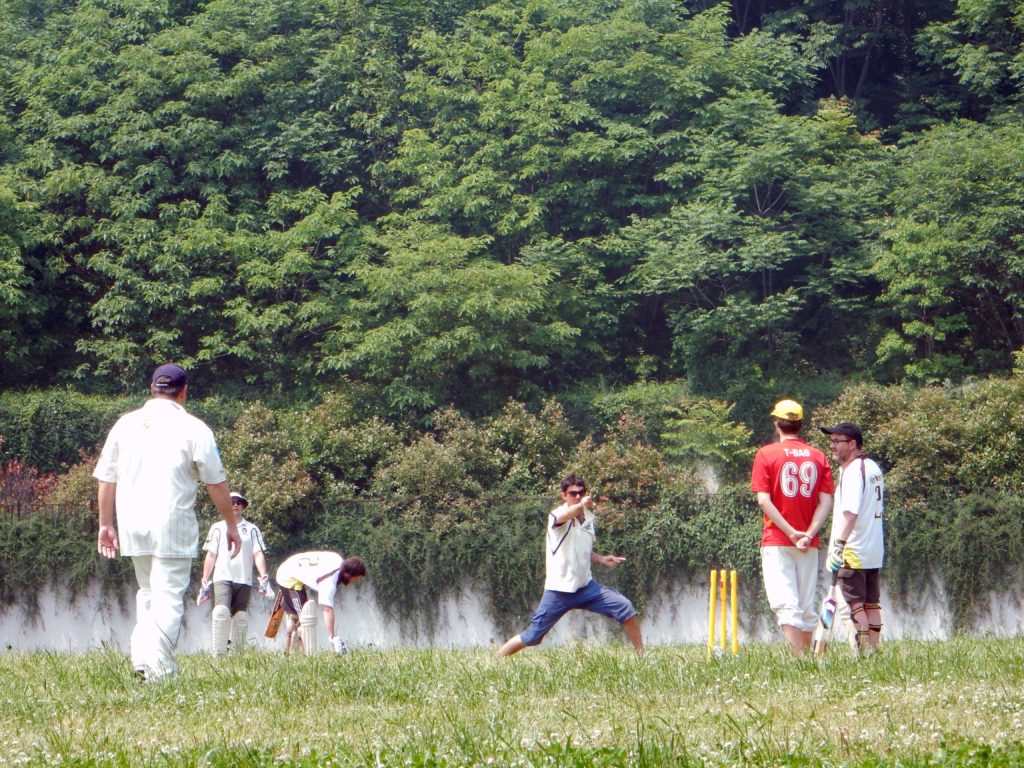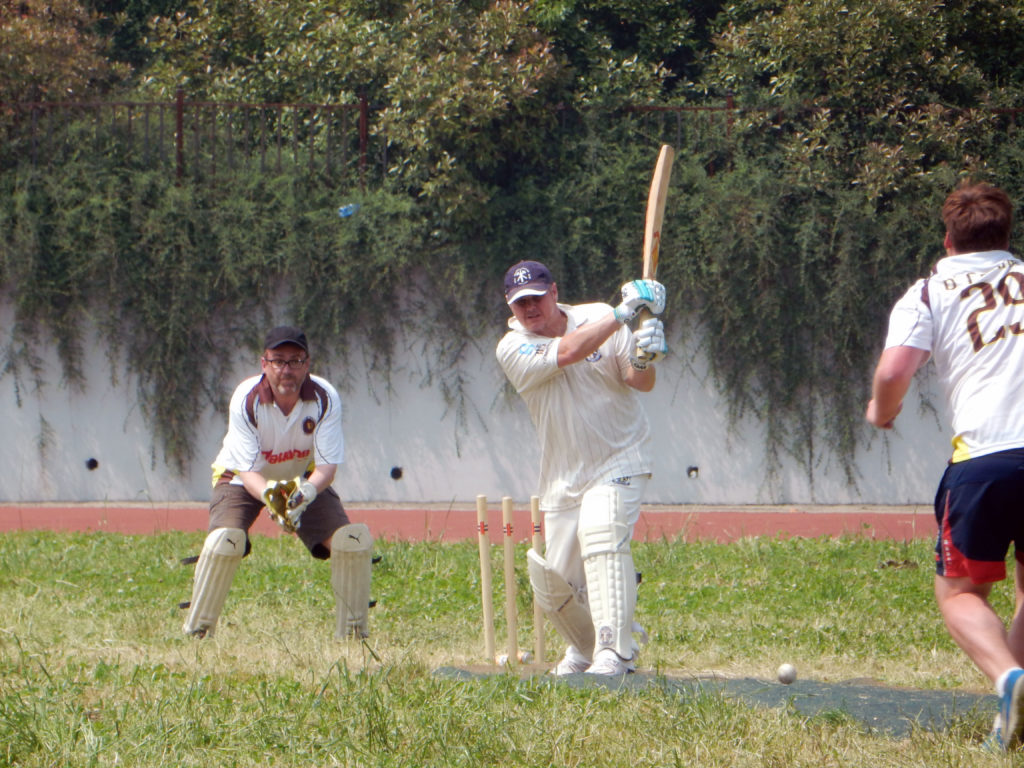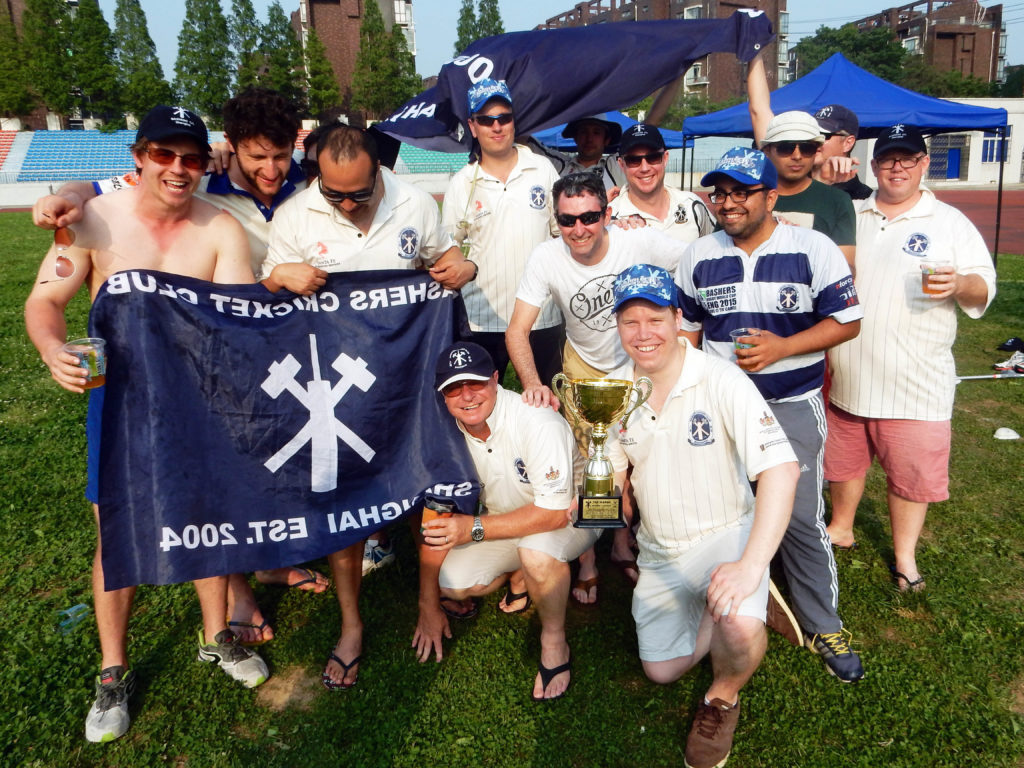 Results
Sledge Match: Camel Bashers (2/45) defeated Bogans II (3/42)
Kooka Bashers (0/36) defeated Nongmin I (3/35)
Camel Bashers (2/20) defeated Nongmin I (4/18)
Nongmin II (4/51) defeated Kooka Bashers (23 all out)
Semifinal 1: Beijing Ducks (3/60) defeated Kooka Bashers (4/41)
Semifinal 2 and Sledge Match: Camel Bashers (0/76) defeated Bogans II (3/29)
Final: Beijing Ducks (0/52) defeated Camel Bashers (36 all out)
There were two "Sledge" matches between the Camel Bashers and the Bogans II, with the Bashers holding on to retain the new trophy and bring back some silverware at least.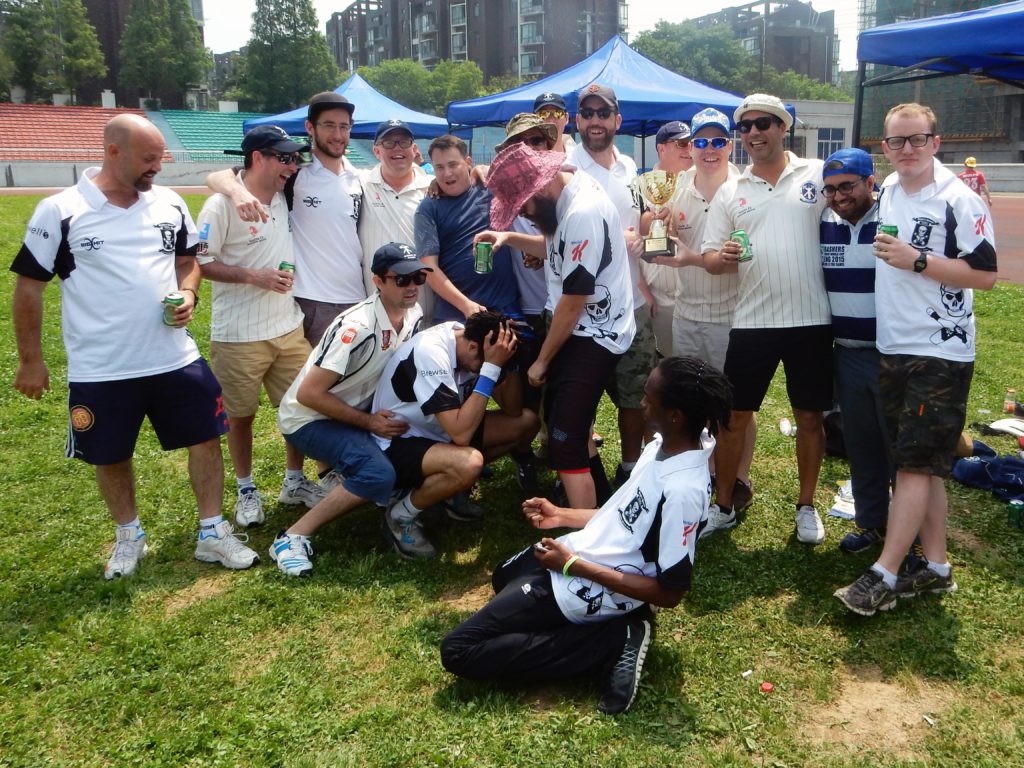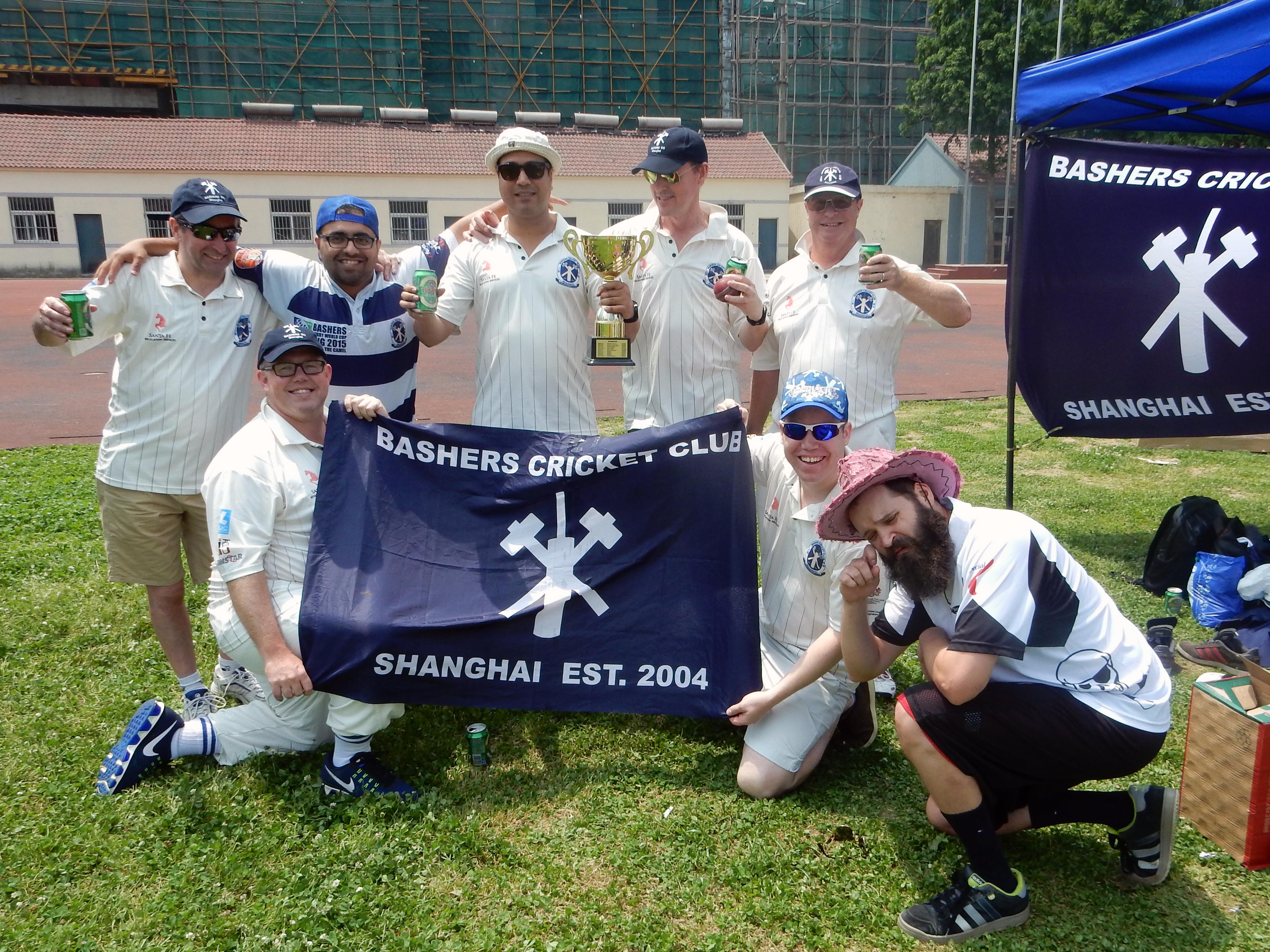 Post-match
There was a hurried clean up at the ground, and a lengthy discussion about the busses and where they would go. Some Bashers took the bus direct to the restaurant, and others stopped off at the hotel to get cleaned up (or in the case of Paps and Pussy to fall asleep and not be seen until the next morning). The dinner of Peking duck was challenging Tampon, who seemed to be having some trouble with his arms, or his chopsticks, and generously shared as much food as possible with the table.
The meal was followed by warm Snow (2.5%) beer fines, as a whole group and continued at the Bashers table until the bill was settled. At this point half the Bashers taxied off to the train station, and the rest of us walked down to the clubhouse to talk about how fantastic the day had been, and it had been fantastic! The next day there were vague reports of people doing this or that, but little co-ordinated activities, and the Bashers eased out of Nanjing to return to the rains of Shanghai.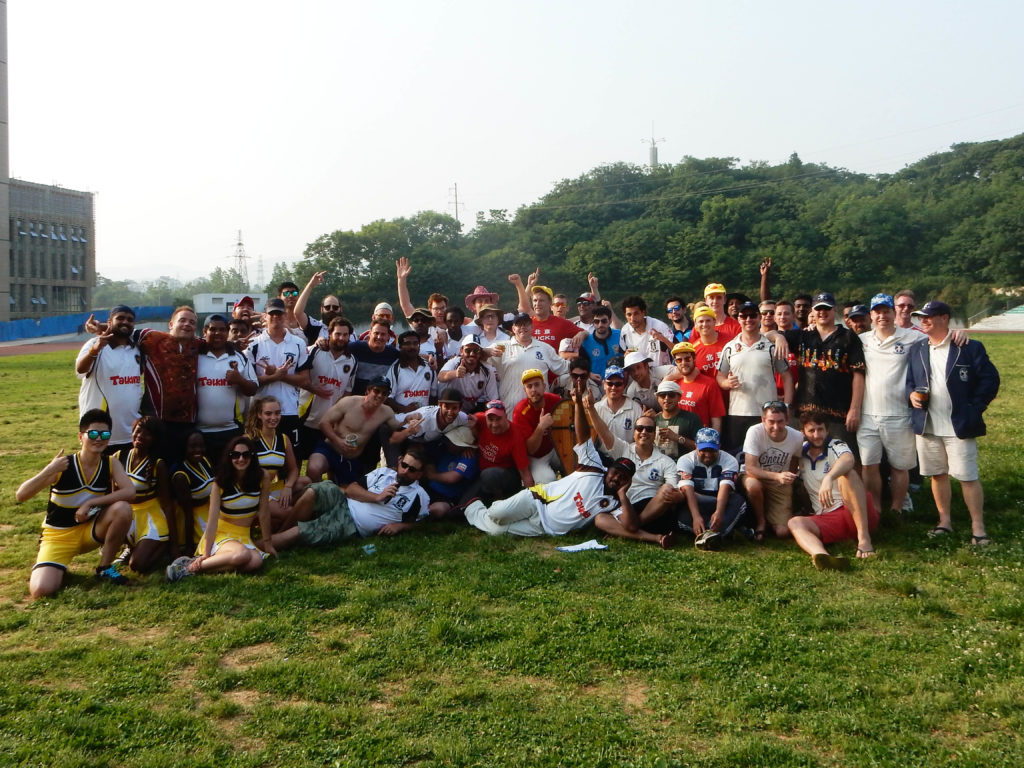 Cheers Nanjing – see you lads at the next tour!
Shit Shoes