It has been a while between Bashers quiz nights so let us remedy that.
To celebrate Fisty Fest this week we present a Fist Full of Quiz!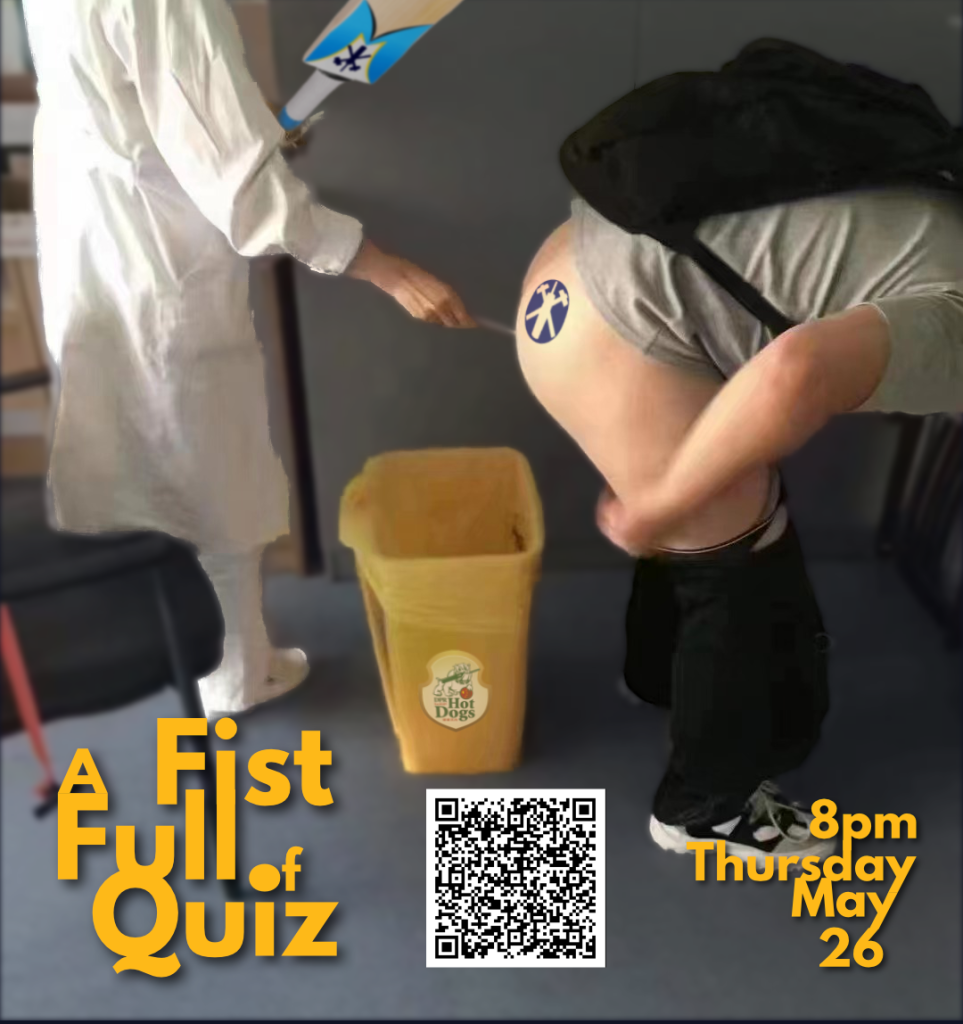 No excuses for not showing up – we know you're not doing anything else.
There will be a Webex/zoom or something to join in.
Your answers will be submitted online.
For all the details, join the special WeChat group today and start the bants.