The Leisure team was a tasty mixture of experience and youth with Omega, Hardon and Fisty supplying the experience, Natural, Windy and Fake News adding a bit of youth and Tampon, Nuts, Square Root, Pope providing the way past their youth but still no relaxing retirement in sight spice to the side.
Some frosty Asahi's at Cages ensured the Leisurely lads were well lubricated for their journey to Wellington. Filled with excitement, knowing an afternoon Leisure fixture is guaranteed to provide beers, drama, laughs, beers and some runs. Upon arrival Fake News weary after a night of suffering writers block, chose to ride the esky pitch-side instead of walking, seconds after mounting the esky, Coopers were scattered everywhere. A bad omen..
BCCTV anchor Fruitbox and his slick new tripod camera holder (Steve the cameraman falling victim to technology) gave the viewers back home some pre match build up. Hot Dog's won the toss and elected to bat & with those timeless words "AND WE ARE LOOOIIIIVE!", Leisure took to the field to bowl.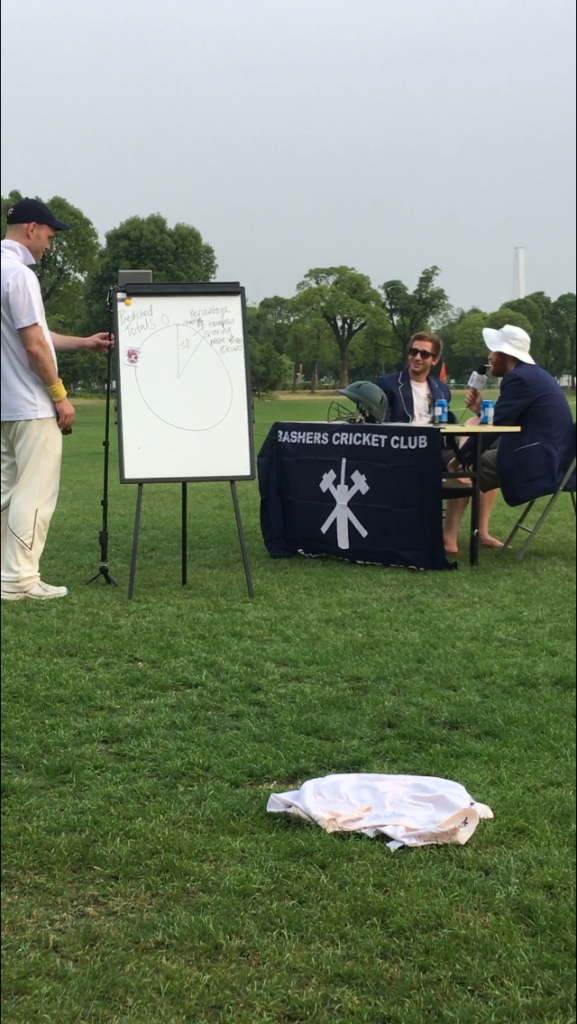 Notable highlights for Leisure fielding:
Pick of the crop, Giraffe, bowled a delicious ball which was smacked straight to square leg, where Fake News scooped up an ankle-high dipper. Giraffe struck the stumps soon after, taking 2 for 9.
This was followed by a dropped catch (Natural), another dropped catch (Natural) and a shoddy misfield (Rooty). Rooty, needing only take a few steps to catch, instead did a great impression of a dying swan, the lofted ball dropping to the field, a few feet away.
Leisure powerhouse Omega was stymied by a pulled groin but played through the pain barrier for a while before subbing for Fruitbox, who fielded admirably for someone wearing Birkenstocks.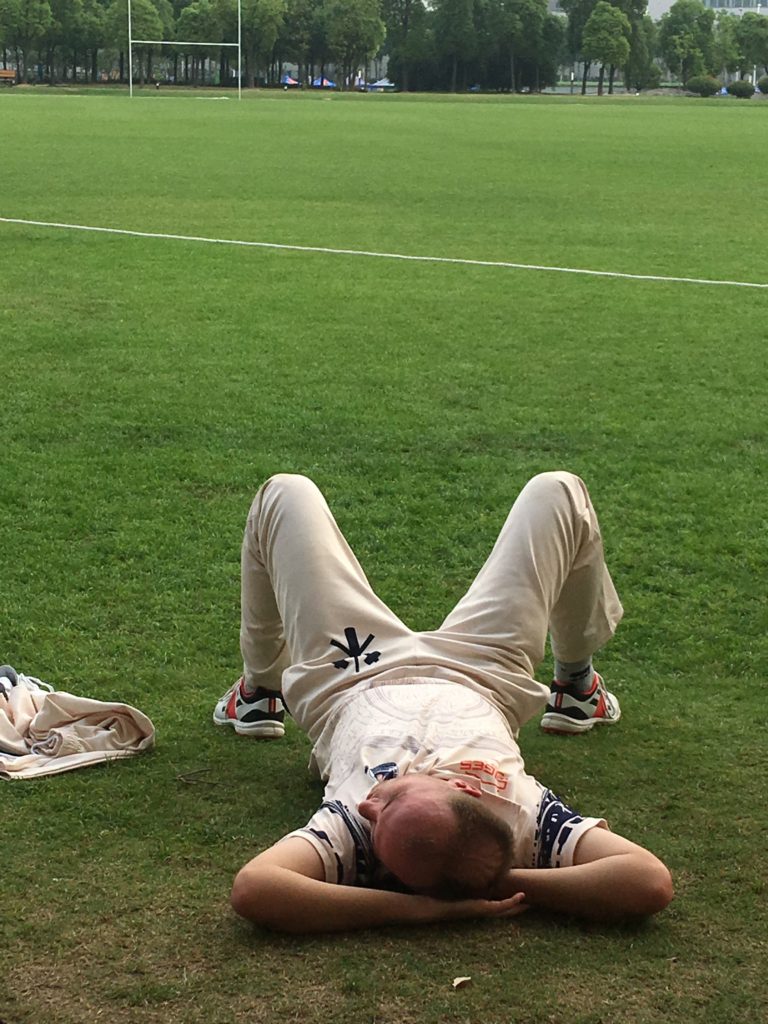 Bowling credits to Natural, who found line and length from the start picking up a wicket, the irrepressible Hardon also took a Hotdog scalp, Fake News struck with his erratic balls and Nuts was on the money too. Rooty was tidy and consistent with no return. Windy slightly messier sending balls skywards and down leg in what turned into a session of catching practice for Pope.
Despite some good bowling and intense micromanaging of the field from Captain Fisty, by the end, the Hot Dogs innings steadily rose to end on 159/6.
Notable highlights for Leisure Batting:
Fisty Cymbals and his big ballsack, were in commanding form, knocking singles with ease, whilst also finding the boundary and completed his first half century in a Bashers shirt!
Rooty the dead swan was stumped before he could do any serious damage. Nuts proved just as good with the bat as he was with the ball, putting on 34 before being bowled LBW
Fake News looked like steadying the ship but was dismissed on 19. Omega carrying the groin strain couldn't really get going. The required run rate crept up, and while the Leisure resources were diminishing, the bowling kept improving and 21 was required from the final over. 146 was scored by the Leisure in a gallant but fated run-chase.
Post-match entertainment included some boisterous chants led by Tampon "LET"s GO TO THE SHOP SHOP SHOP!", massaging of groins and plenty of fireballs.
This was a classic Leisure performance; full of beer, character and a thrilling exhibition of abject cricket. Hoping for more of the same – though, perhaps, with a different outcome next match.