Just in time for the Rugby World Cup in Japan we present a limited time offer.
IMPORTANT: SIZE CHART HAS BEEN UPDATED Please double check.
What you need to do:
Find your size(s) on the chart below. (UPDATED!)
Pick a two digit number (or I'll pick it for you based on where I think you should play on a rugby field – i.e. reserve prop)
Put all the above in a comment below.
Send some money to Birdshit
Prices:
160rmb/shirt ("S" and above)
120rmb for kids sizes ("XS" and below)
SPECIAL OFFER: 1 Shirt plus entry to RWC Sweepstakes for just 250rmb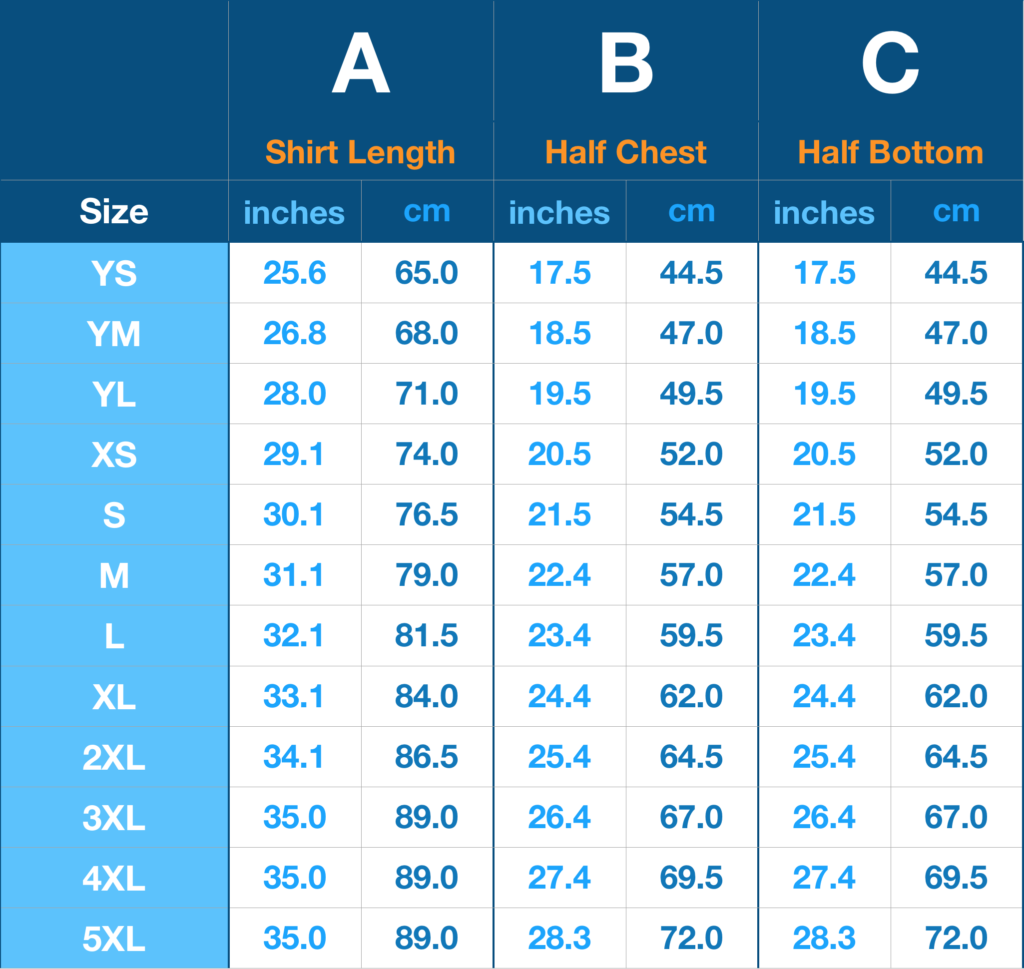 Which position are you?
In case you're not familiar with rugby numbers here's a primer along with some cricketing roles which might best match up with them.
1 Loosehead Prop
First to arrive at the after-match function and last to leave (unless escorted out). Should be at least a 2XL. Opening bat.
2 Hooker
Fairly self explanatory. Wicket keeper, hits only to the on side.
3 Tighthead Prop
Spends a lot of time at the gym. Still basically circular in shape. Carefully watching the esky.
4 Lock
Tall timber. Likes reaching between other blokes legs. Fast bowler.
5 Lock
See above. Surprisingly smarter than he looks. Bats with windmill action, bowls almost exclusively No-Balls.
6 Blindside Flanker
Toughest bastard on the field. If he ran into a Shanghai Taxi, the taxi would sustain more damage. 6 and out.
7 Openside Flanker
Filthy thief. Always seems to be there. Fields at silly mid on, also in the covers.
8 Number 8
Likes to push from behind. Allrounder.
9 Halfback
Smallest on the park. Never shuts up. First slip.
10 Flyhalf/First Five Eighth
Runs, Passes, Kicks, possibly the best looking, gets all the girls. Bats first drop, bowls the super over.
11 Left Wing
Fast (think Forrest Gump). Fields on the boundary.
12 Inside Centre/Second Five Eighth
Runs straight at other blokes. Sometimes shoulders wider than he is tall. Brings on the drinks.
13 Outside Centre
Organises the defence. Good at finding gaps. Good batting partner.
14 Right Wing
Runs in straight lines and circles. Quick twos and threes.
15 Fullback
Last line of defence. Bats 11.
16 Reserve Hooker
Not an enviable situation to be in. Bowls into the wind.
17 Reserve Prop
Probably scrums both sides so both ears are mush. Physically very stable but mentally unpredictable. Golden duck or a quick 20.
18 Reserve Prop
Solid bugger. Keeps hitting it straight to the same fielder.
19 Reserve Lock
Probably missing a few teeth. Runs in from the boundary.
20 Reserve Loosie
Not to be trusted to look after your keys or wallet. Good for an occasional wicket off a shit ball.
21 Reserve Halfback
Just when you thought you'd gotten rid of the most annoying prick along comes this little arsehole. Wants to bat higher up the order.
22 Reserve Back
A lot of fans are sure he's better than the guy starting. Leg spinner, bats at the death.
23 Reserve Back
Scared of the big ugly guys. Reserve fielder.
Take your pick