Bashers Leisure Vs. Hot Dogs on LAST SUNDAY
(I may of fucked up names in this LUMBER JACK. If you find an error, imagine its not there)
6.15am alarm, check the weather, shit the suns out, I thought it was 60% chance of rain, ( don't trust the Apple weather anymore). THE BASHERS ARE PLAYING CRICKET TODAY!!
No rain but MOIST conditions. (invisible author self promotion)
It would have been good toss to win however our fearless leader lost resulting in Bashers bowling first.
A much improved bowling performance kept extras below 33, nearly half of last week.
Bowling credit goes to Fruit Box for being late, allowing Square Root to dominate with figures of 4 for 25.
A special mention to newcomer Andrew Dewor who finished with 1 wicket. It should have been 4 or 5 if the team didn't drop a shit load of easy chances.
From here on in, he will be known as, The Chancellor.
 Other wickets
Omega – 2
Gorilla 1
A Korean run out from behind the stumps, with notable support from the aggravated, aggressive, assertive, this cunts on 48, I'm appealing, he's walking, who's the boss, Omega's the boss…. SAFE MY ASS!!!, rounded out the eight wickets.
…………….
Bashes feeling quietly confident at the change of innings, turned to confidently relaxed after 19 runs was scored from the first over. The new confidence leading to the purchase of 7 pitches of beer for refreshments while we settled in to watch Sir Dick rack up his 3rd half century for the Bashers. The Korean offing notable support with 21 runs.
A monumental fuckup by Omega and Rash between the wickets needs to be mentioned for the record. Was this karma coming back to bite the captain?
Bashers chased down the total in the 12th over for the loss of 5 wickets. Piece of Piss!!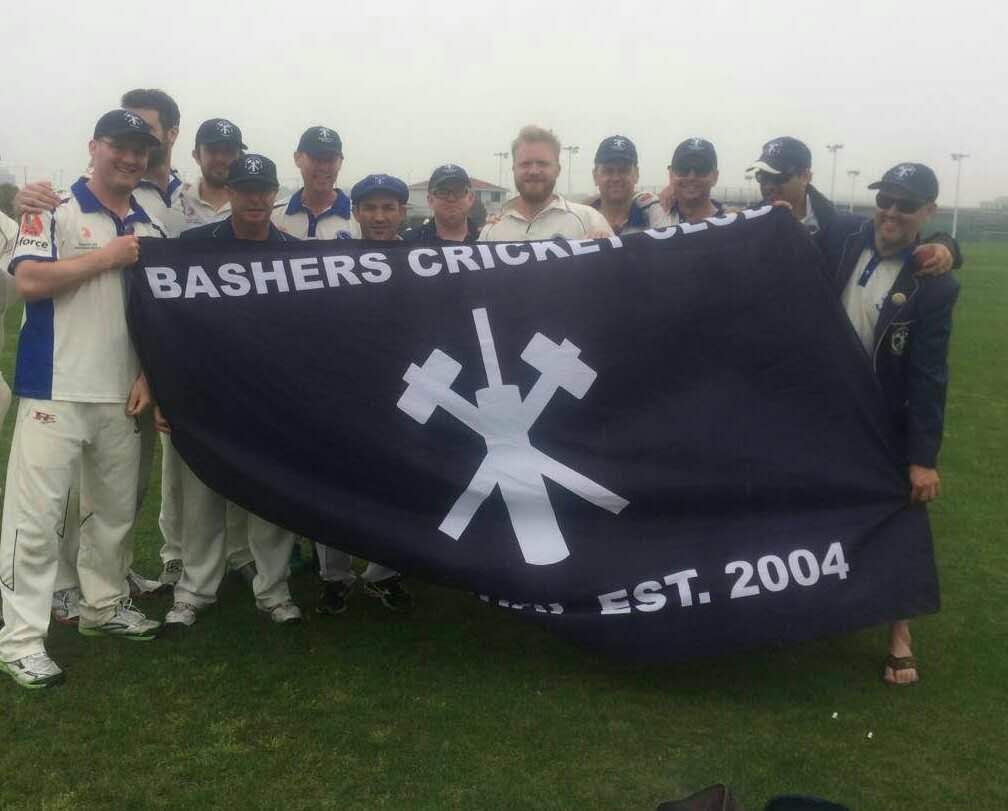 Injury Update.
A hamstring injury to The Chancellor means he wont get a chance to play for a few weeks. We will certainly miss the impeccable bowling accuracy and catching practice.