Meeting at the Camel at 07.30, I was thinking that two things may happen, firstly the Leisure may have been short of players because of Saturday partying; and Sinbad would still be at the Camel partying.
Neither turned out to be a reality though and we went to SRFC on time, with a full team ready for the first game of the season?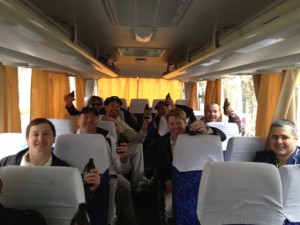 With Cranky settling into the "Leisure" lifestyle he was soon introducing us to a Mexican songwriter who is huge in South Africa and making sure we had the necessary "warm up" music (girlfriend) whilst we did our stretches.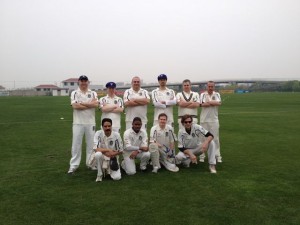 Dags won the toss and decided to field first and our opening bowlers started well, Long Dong starting with a maiden and Woodstock starting well also.
The two debutants, Adam who arrived via Taxi a few overs in and Jon (now known as Post Op and Hog, explanations not to be given in this match report) made excellent contributions in the field, Hog with a diving catch at wicketkeeper and bowled well. Post op with a catch with Woodstock diving at him and a stumping when it was his turn with the gloves.
With only 9 wides and some solid fielding all round the Leisure were in a fortunate position to have a large amount of people in the bowling attack so after some heavy rotation to keep the batsmen on their toes the twenty overs past and the Daredevils were 97-7, with Cranky 3-16. Also a very tight 4 overs from Long Dong.
Confident that with a sensible batting performance this target would be reached, it went badly in the first instance. Puberty edged for the wicket keeper to catch on the first bowl and Shit Shoes was caught not long after.
Tantric and Hog were at the crease now to start the chase. Tantric made a very slow 21 with not one boundary (hint to his Basher name) and Hog made a steady 34 not out growing more confident as his innings progressed. Post op with a valuable quickly scored 14. With the wides contributing 25 to the total the Bashers were in a strong position. And it was Woodstock who sealed the win an unfieldable (is that a word??) 4!
So Bashers Leisure continued the clubs unbeaten start to the season across all divisions. Ending at 100-5 with 13 balls to spare.
The two newcomers were initiated in the usual fashion but only after we had to change the vessel on "health grounds" due to it being pulled from Birdshits pants seconds before.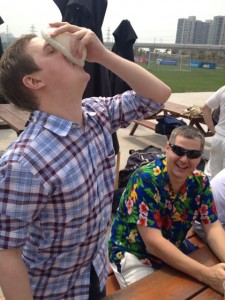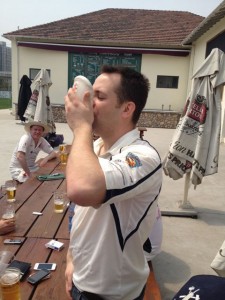 | Monday 9 April 2012 | P | W | D | L | F | A | P |
| --- | --- | --- | --- | --- | --- | --- | --- |
| Pudong DT | 1 | 1 | 0 | 0 | 46 | 41 | 4 |
| Pudong D&L | 2 | 1 | 0 | 1 | 194 | 260 | 4 |
| DPR Hot Dogs | 1 | 1 | 0 | 0 | 169 | 101 | 4 |
| Bashers Leisure | 1 | 1 | 0 | 0 | 100 | 97 | 4 |
| Dulwich Knights | 2 | 0 | 0 | 2 | 132 | 139 | 0 |
| Daredevils CC | 1 | 0 | 0 | 1 | 97 | 100 | 0 |