Dusty cricket bags were pulled out from under beds as Bashers prepared for an early preseason friendly against Shangzhen University. It was early in the sense that it was the first weekend of March and also in that taxis were leaving Cages for the destination in Songjiang at 7.30am.
Once last season's socks were discarded Bashers filled their bags with the their warmest kit expecting a freezing day ahead as, you know, it's still winter…turns out it was an absolute cracker of a day with not a cloud in sight and the mercury apparently peaking at 27C.
People had been pulling out left, right and centre for this game (probably scared that they might get a bit cold — note the lack of antipodeans in the side) with finally our own President Paps deciding to give it a miss on the morning of the game. Something about having the flu but then he did pass out the night before with an empty bottle of rum by his side so you decide…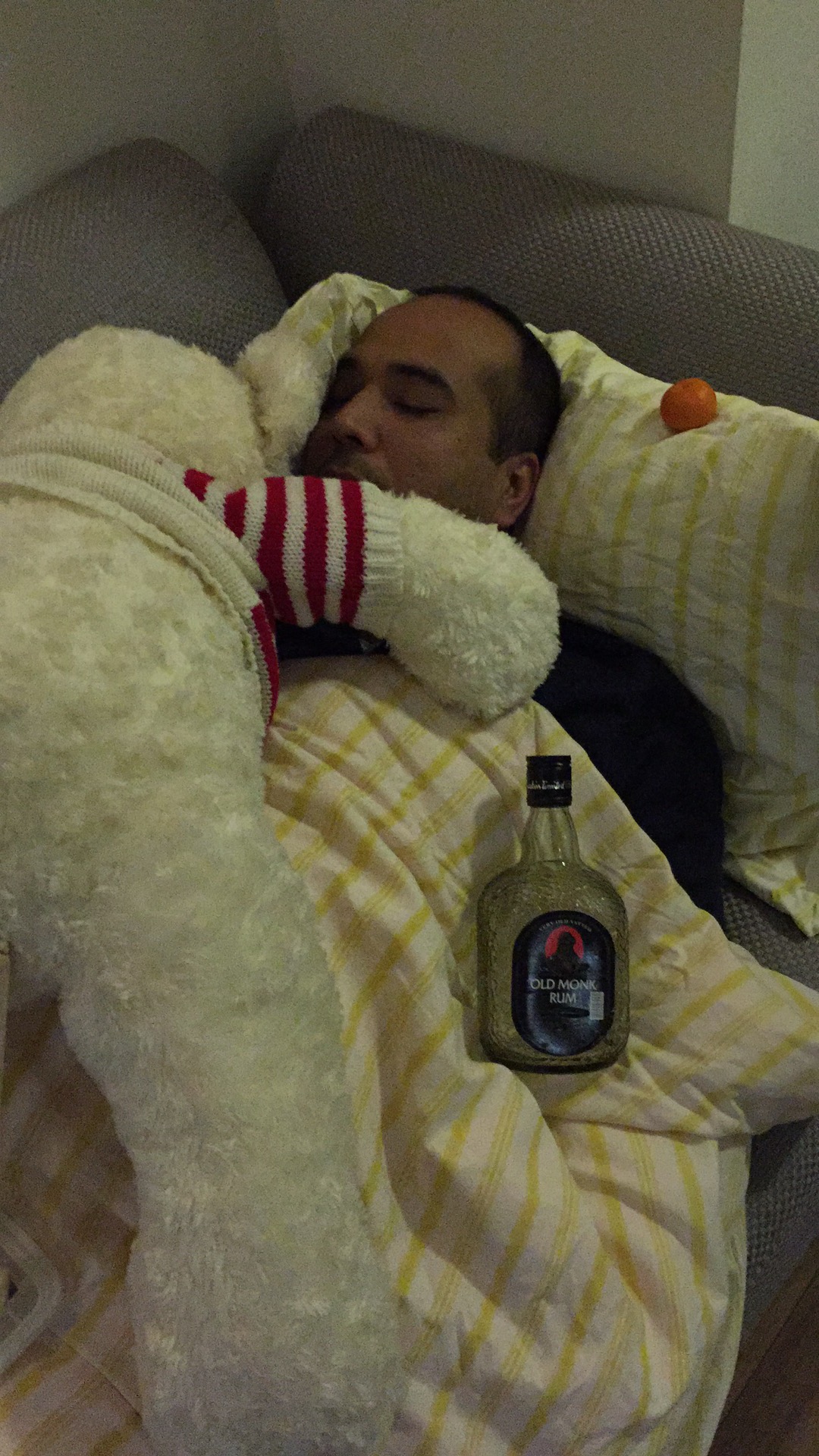 Therefore, we only had 10 for the day but this did include two debutants. First off Julian who shall now be known as "Sensation" (pronounced with a thick West Indian accent), for reasons that should become clear, and Ravi now named "Fake News". This was due to his performance in the warm-up and self-belief pre-game not exactly being top-notch, but this false sense of insecurity given to the team was thankfully dispelled as he performed admirably during the game.
Warcry had organised the game for which he was then given the honour/ball-ache of captaining the Bashers for the day on what was his 20th birthday. We ended up batting first somehow (I can't remember if we won the toss or not) and Pope walked out with Bambi to open. Nervous about starting the season with a duck Pope managed to glance the first ball away for 4 runs down to third man. Now that the nerves had been settled he proceeded to glove the next ball to the keeper. At least he was fairly happy with his strike rate.
Skiddy then walked out and put on a partnership of around 80 with Bambi as they both scored freely with regular boundaries. Bambi eventually got caught for a respectable 33. Fruitbox came in, hit a four, got given out, told the umpire she was wrong, stood his ground, was allowed to stay, and then was given out shortly after for which even he didn't bother disputing. I for one am looking forward to Fruitbox captaining against the Hot Dogs this season.
Meanwhile, Skiddy kept piling on the runs, had quite a few lives along the way, and retired on 51* off 21ish balls to let someone else have a go. This someone else was Bhenchod who also managed to quell his fears of starting the season off with a duck: 1 run off 4 balls before lofting an easy catch to point.
We now had two relatively new batsman at the crease in the form of Sensation and Captain Warcry. Both played some very classy shots, with plenty of boundaries, until Warcry was eventually bowled for 16. This brought Fake News (16*) to the crease who managed to put on a very healthy partnership with fellow newbie Sensation who, with two balls left of the innings, brought about his own half-century (53*) on debut.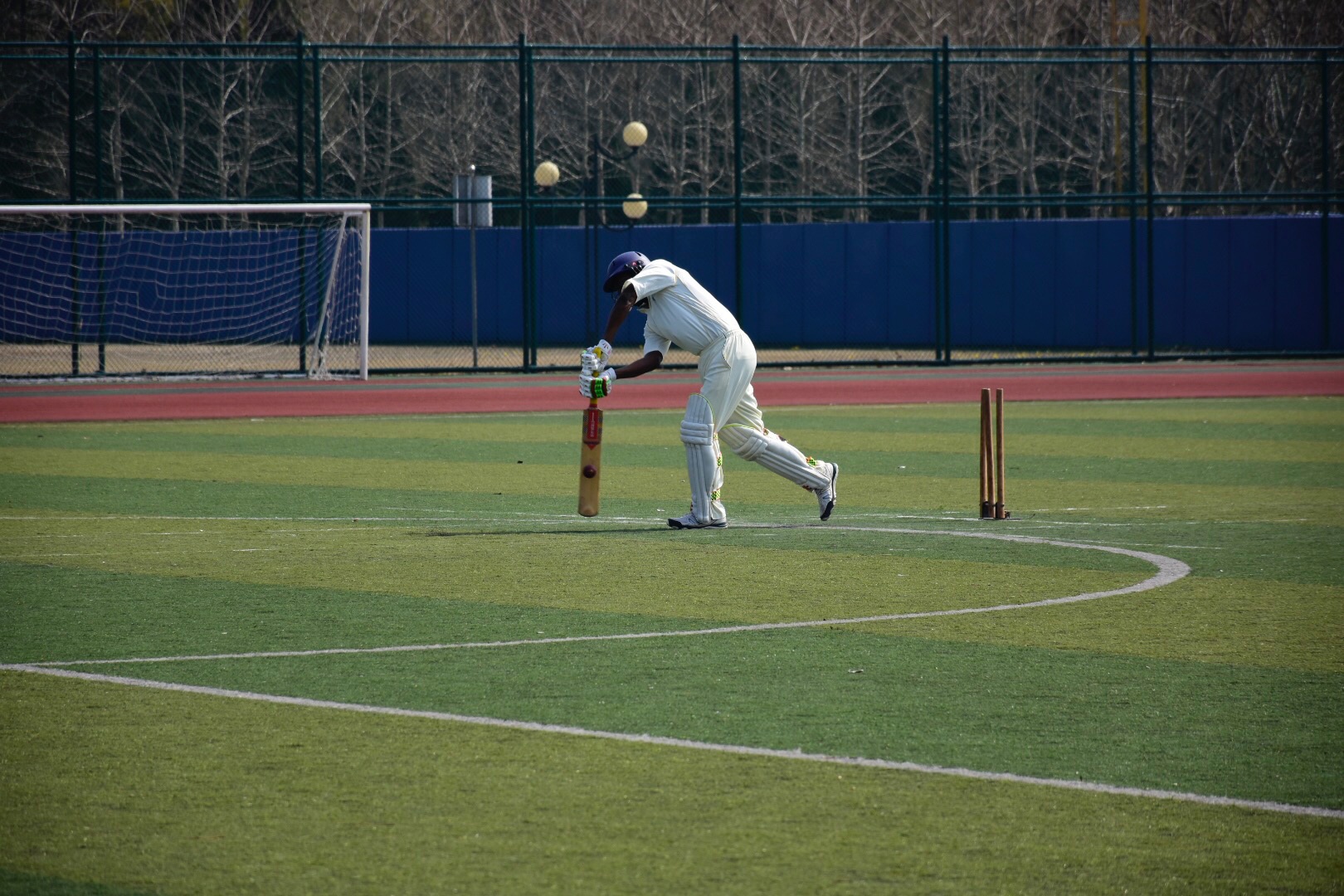 The Bashers finished with a very defendable 212-5 and two new entries on the honours boards.
In response, Warcry and Square Root began the attack. As customary, Rooty decided to see how far he could push the line but a no-ball was quickly signalled followed by the announcement of a free-hit. Apparently we do that now. The next ball was deservedly dispatched into the stands with shouts of "well bowled" from his 'supporting' in-laws echoing around the ground.
Sensation (2-0-26-1) came on to turn his arm over. After a fairly average first over his second included the first wicket of the innings (caught Bhenchod) and a great run-out: thrown in by Fake News, Sensation caught the ball in one hand and took out the stumps in a single swift movement. At the other end, Bread (3-0-15-0) managed to keep it tight despite a barrage of puns: "come on Bread, let's have one in the oven", "introduce the batsman to a world of pain…au-chocolate", and "we knead a wicket now" being a selection of the choicest ones mainly coming from the mouth of Bhenchod.
Skiddy (3-1-8-2) confused the batsman with his array of (possibly intentional) variations picking up a couple of wickets whilst Fruitbox (2-0-6-2) did likewise at the other end thanks to some nifty glove work from Pope behind the stumps. Bhenchod (1-0-8-0) and Fake News (1-0-7-0) were both given an over each before the skipper deciding that he wanted to finish strong by bringing back on the opening bowlers.
Skiddy wicket — Fruitbox wicket 1 — Fruitbox wicket 2
Warcry (4-0-16-2) picked up a couple of wickets in his second spell with Rooty (4-0-14-1) also getting an LBW decision to go his way. Shangzhen University finished on 100-9 as The Bashers opened 2018 with a win.
Warcry wicket 1 — Rooty wicket — Warcry wicket 2
Thanks to Bambi and Warcry for organising a great day and to Rooted and Sharapova for the pics and flicks. Will this fairly unbasherlike performance carry on throughout the season?