A Once in a Lifetime Opportunity:
…Seeing Leppa get to 50 (when he's not bowling..).
You are hereby invited to join John "The Spanish Inquisition" L'Epagniol as he steps off the pitch for Drinks on the first days' play in life's greatest Test Match.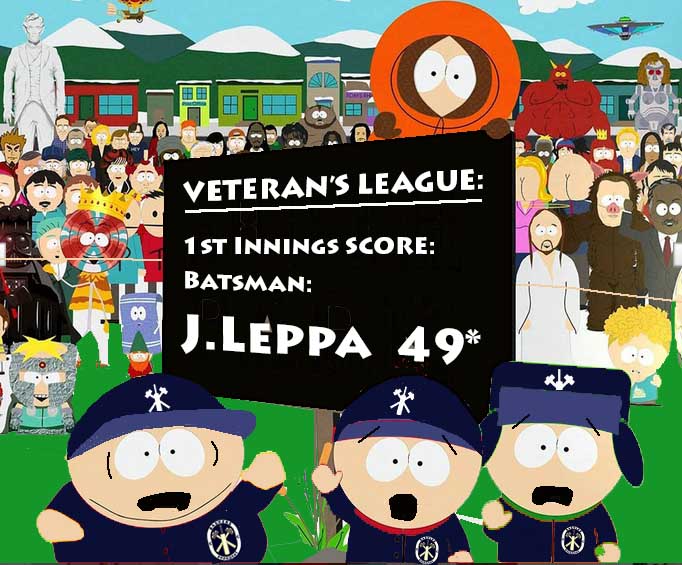 Date: Friday 14th June.
Time: 7.00pm til stumps…
Venue: The KCG (Kakadu Cricket Ground – we have the entire ground to ourselves. Closed to outsiders)
Entry: TBA, if there is a door fee, it will be miniscule and it will come back in drinks. Food will be avail.
Restricted Access: Bashers and Gashers / mates and their mated,…only.
RSVP: Please…reply on the blog or here by email.
Dress Code: Whadduyareckn….Blazered up.
Pomp and Ceremony: There will be none – its bad luck.
Looking forward to seeing you.
(If you can't make it, still let me know. Alternatively, you can wait til I reach my full century.)
Cheers, John