The Pirates opened their campaign in the SCA T20 League with a loss to Shangzhen (Shanghai University of Political Science and Law) on the weekend. New Pirates skipper, Shitshoes, lost the toss and was asked to bat first on a hot summers morning at Tongji University.
Shangzhen struck on the first delivery, having Sid caught at mid-off, before Bambi (42 off 22) launched into the bowling. He was particularly brutal in the third over, hitting three sixes and two fours!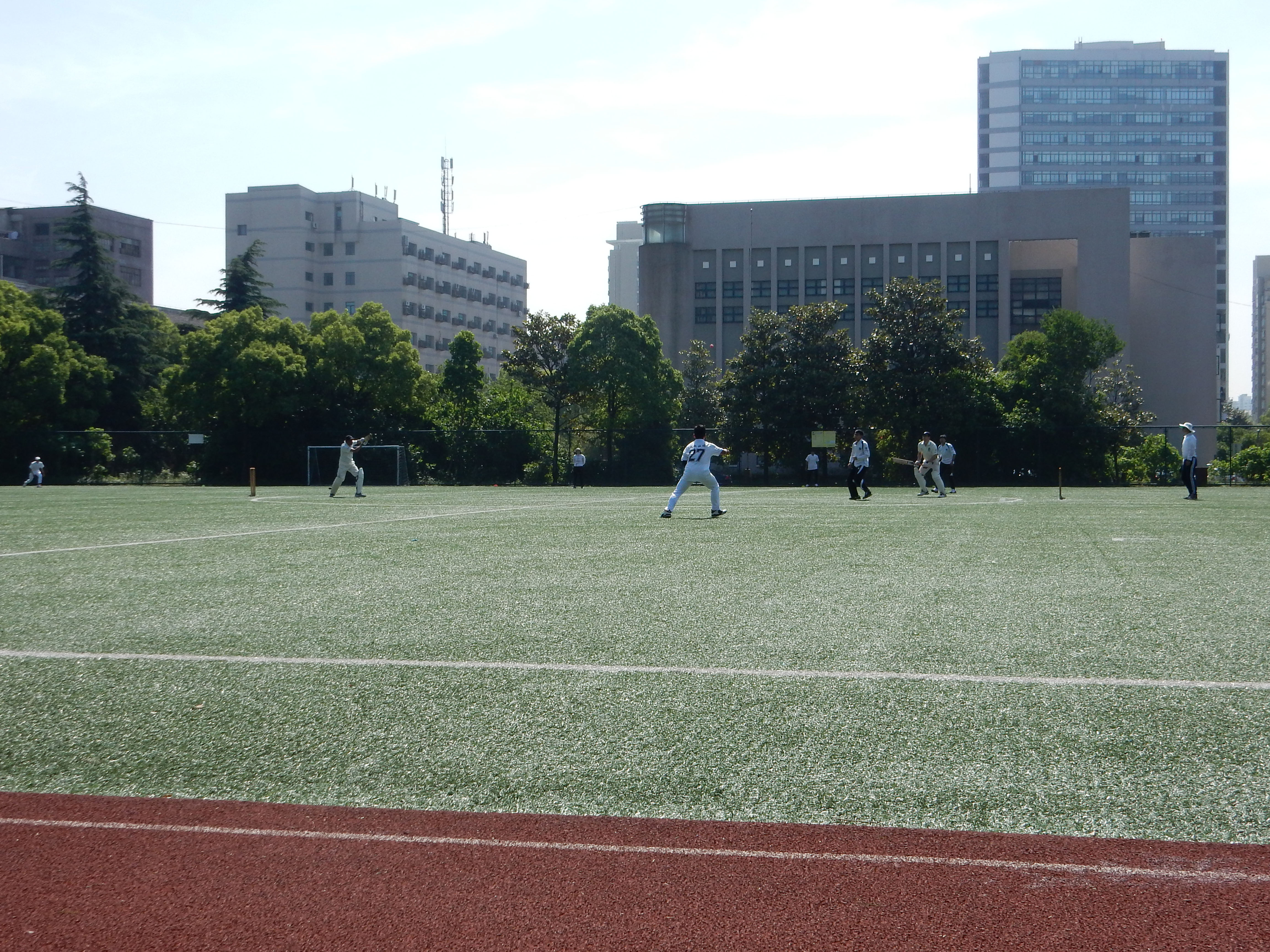 Sid is caught for a royal golden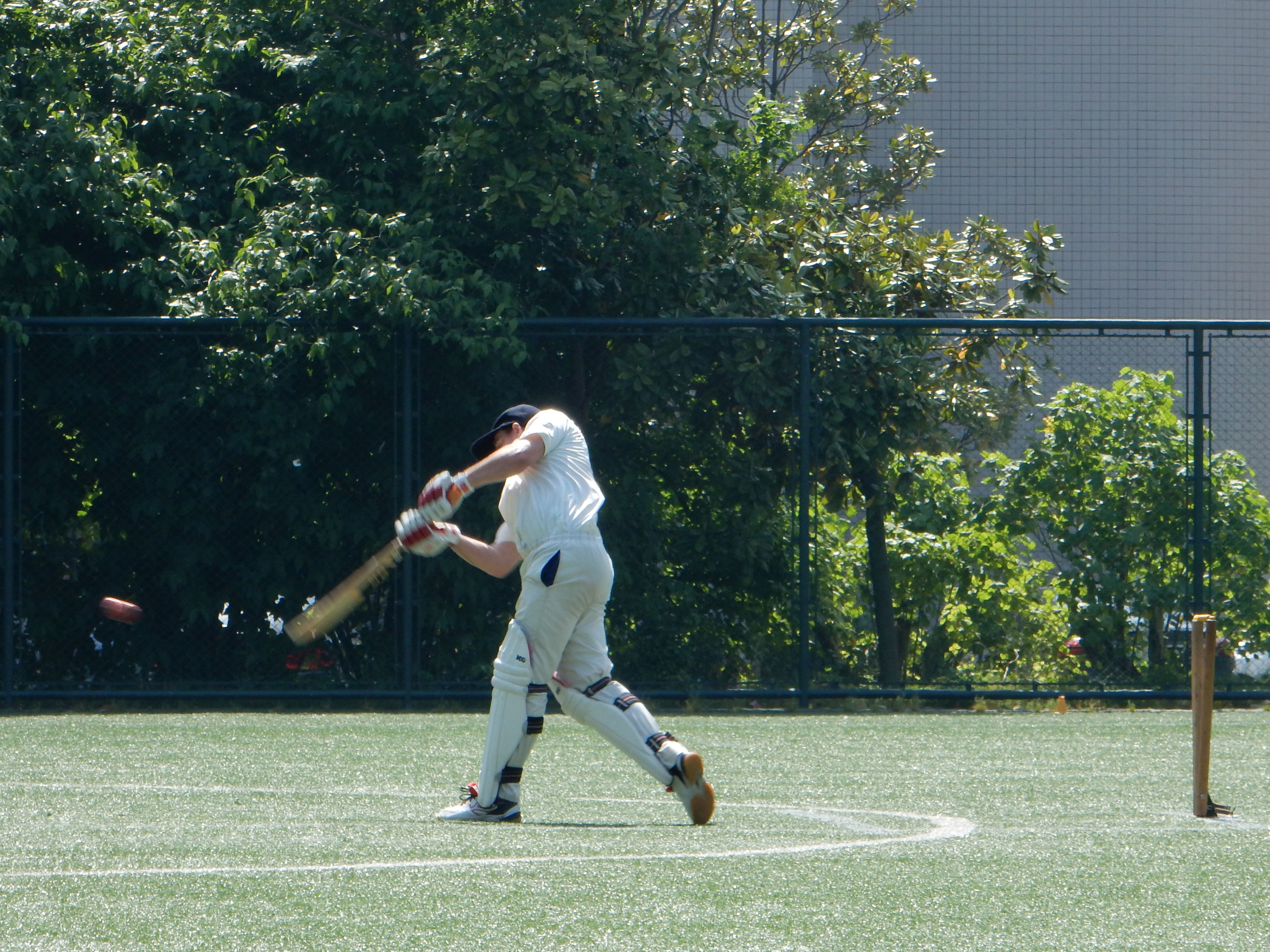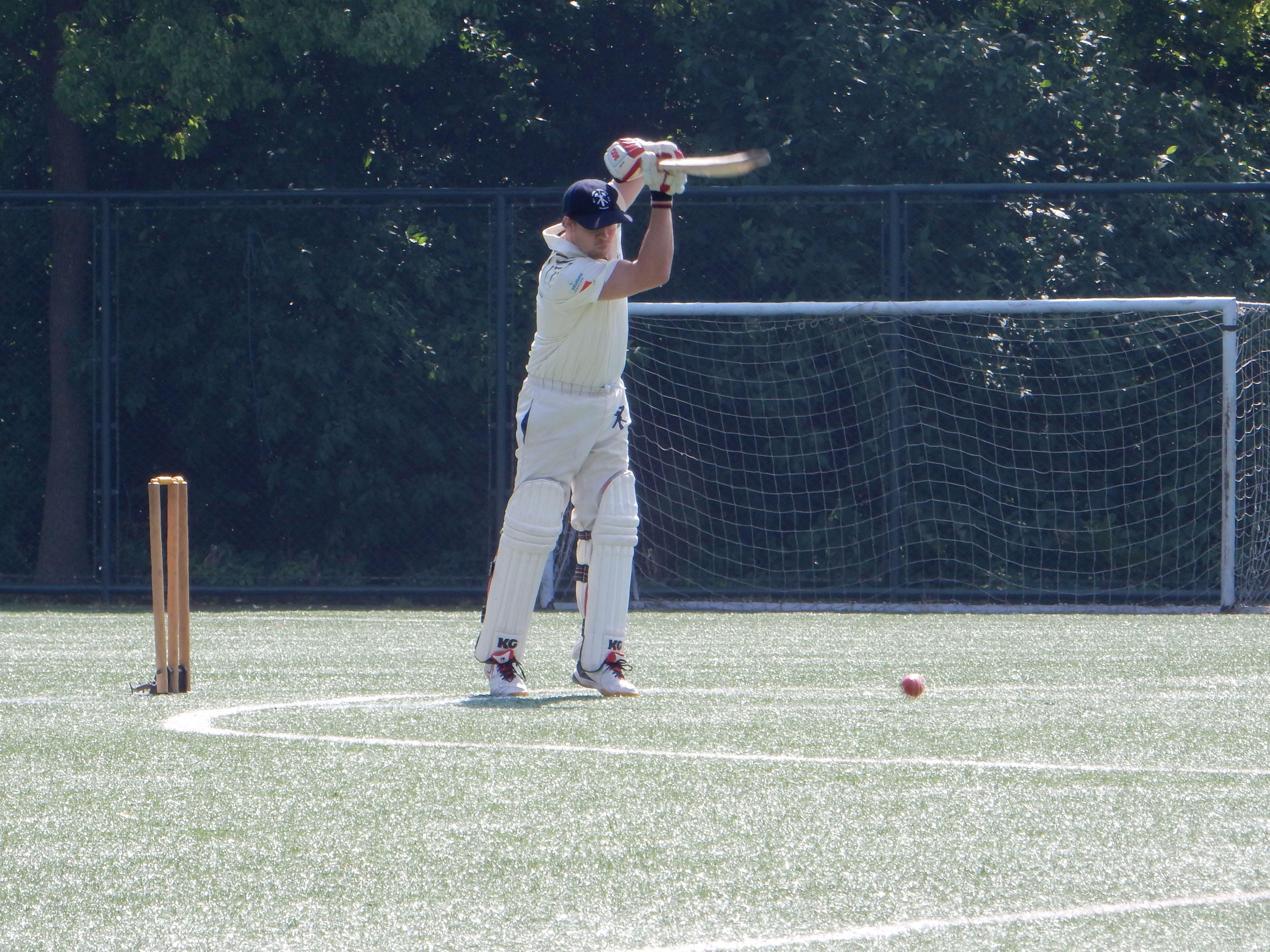 Once Bambi departed, Pudong newcomer Martin Veal (29 off 35) solidly held up one end, while regular wickets fell at the other, including a 3-ball duck for Shitshoes. A quickfire cameo from Sumesh (22 off 15) helped the Pirates post a total of 149/9 off their 20 overs.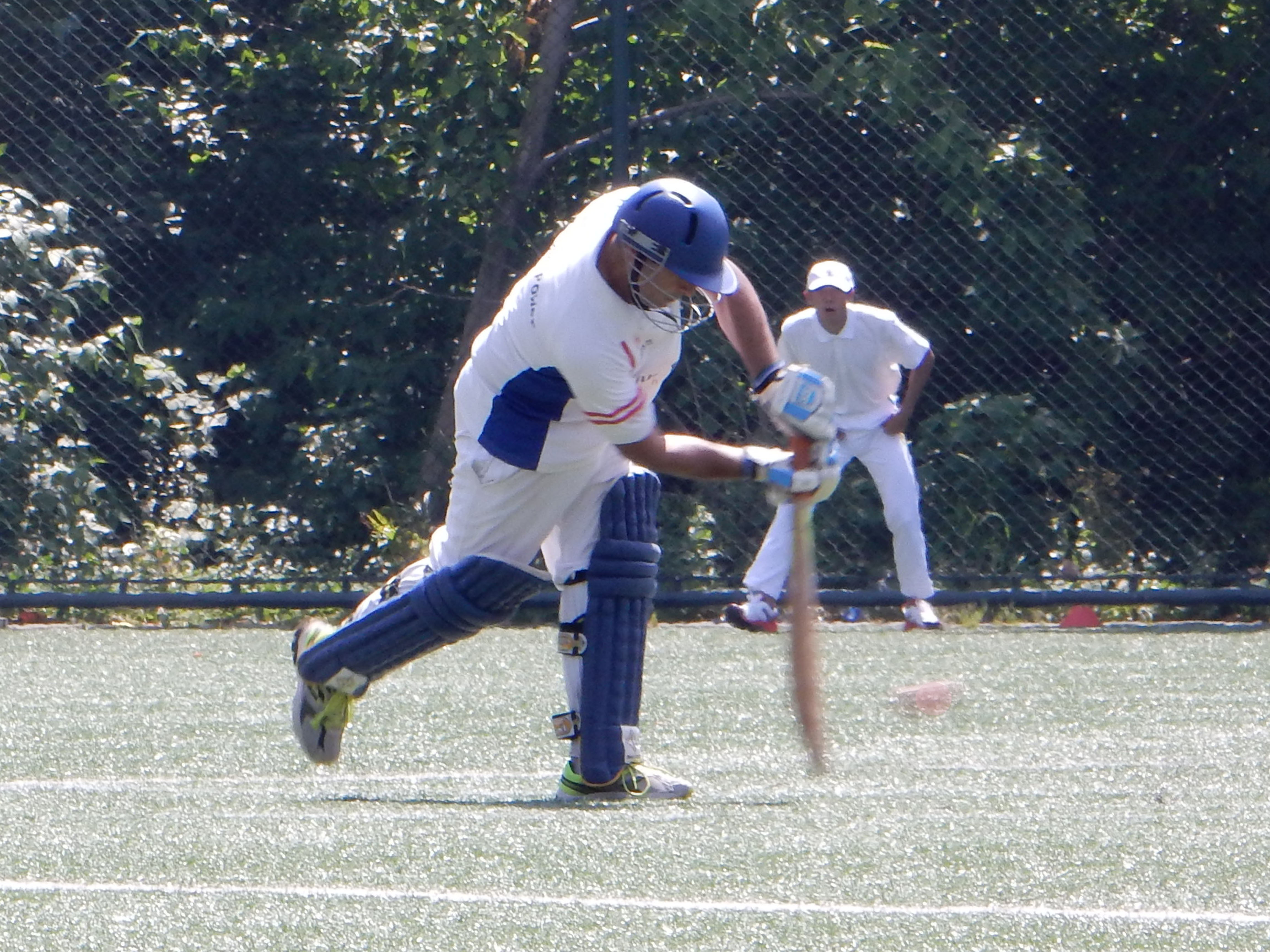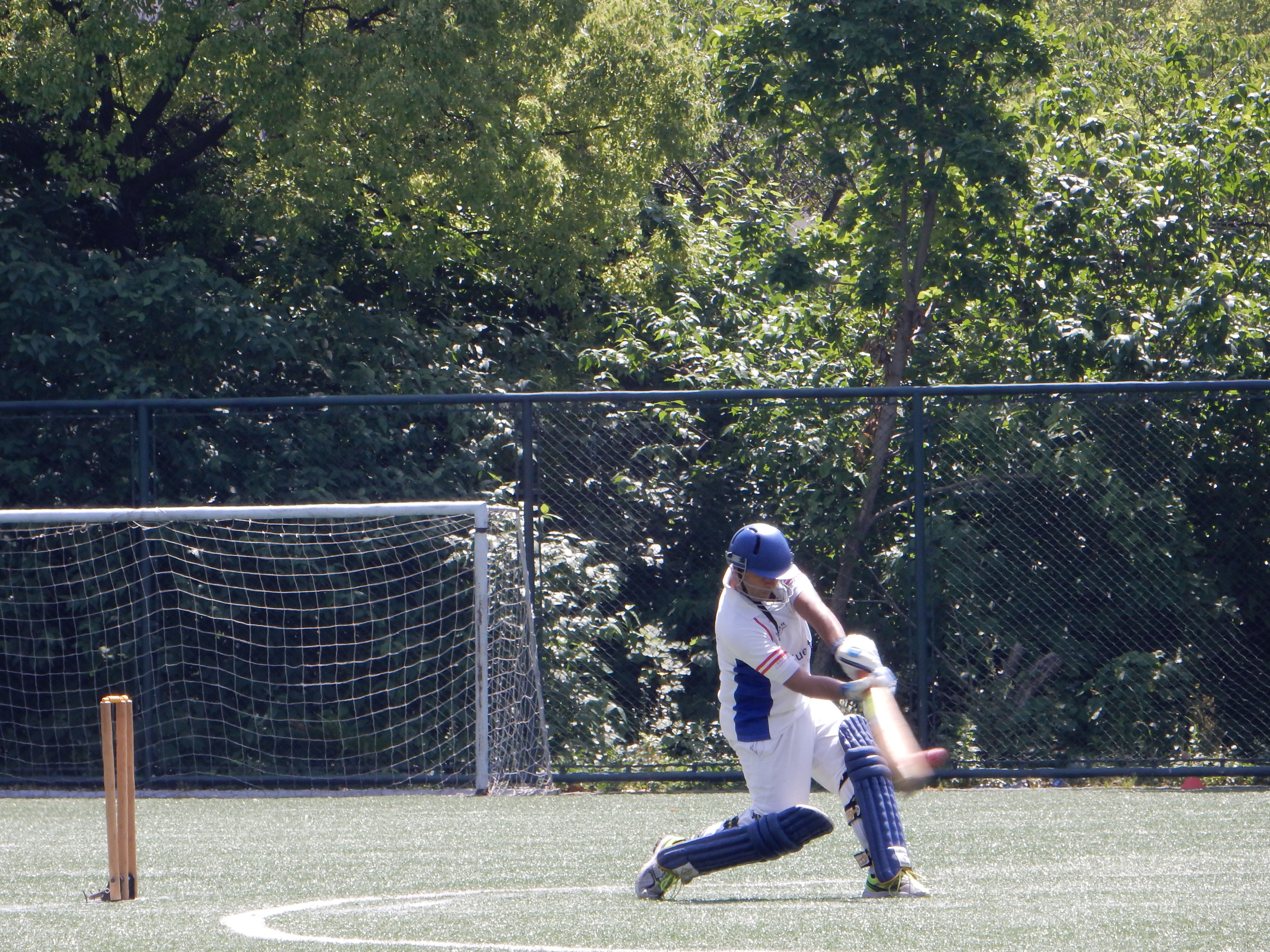 Ankit hitting a couple off the middle
The fielding innings was action packed as the Shangzhen openers took full toll of some wayward bowling and the short boundaries. The first two overs, from Subro (2-0-25-0) and Sumesh (2-0-24-0), went for 37 runs and gave Shangzhen the momentum. Although the Pirates fought back with late wickets to Ankit (4-0-37-1), Sid (1-0-13-2), and Shitshoes (1-0-7-1), they were never able to get back into the game. Paps and Square Root showed up just in time to heckle the Pirates… "BOWLER'S NAME???"
So in the end it was an easy Shangzhen victory by 6 wickets with 6 overs to spare. Special mention must be made of the Shangzhen opener, Xiang Xingyu (101 off 47), who slogged his way to a brutal hundred.
After the game, a choice few Pirates and the spectactors headed to El Santo for a few buckets of coronas and a match debrief that fizzed out mid-afternoon. The next match (of five remaining in the SCA League) is against Donghua University on the 10th June at Donghua in Songjiang. All Bashers are eligible for selection, so post on the blog or let Shitshoes know directly. There will also be some Pirates nets arranged at Tongji University.