Two painful defeats yesterday, but a good post-match discussion at the mini-Camel (despite water dripping out of the light fittings)… The Jaguar was probably the only Basher to exceed his high standards, and overall, the team bowled outstandly well in the first match, but did not perform with the bat and it was all downhill in the second game, where Tubby had a personal nightmare (despite arriving with the most outstanding Bashers hairstyle of the season).
Daredevils 60 vs Business 27
Batting
1. Paps & Shandy -2
2. Shitshoes & Tubby 15
3. Long Dong & Dags 10
4. The Jaguar & Filthy 4
Bashers MVP – Shitshoes (still unsure why I got it)…
Pleasure 26 vs Daredevils Dynamite 97
Batting
1. Dags & Korean 0
2. Shitshoes & Paps 20
3. Shandy & The Jaguar 13
4. Tubby & Long Dong -7
Bashers MVP – Shandy for some fine hitting and picking up a good hat-trick with some blistering pace bowling…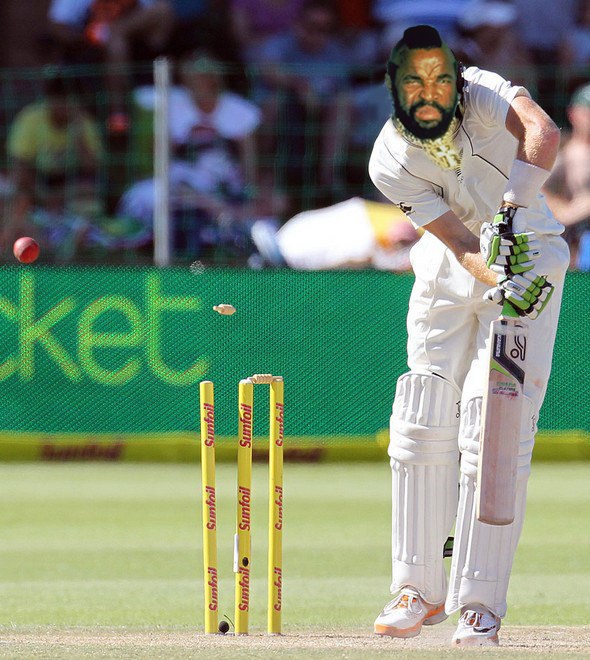 Forget about it and put in an improved performance next week!