The award winning Bashers Quiz returns just in time for Euro 2012.
Friday, June 22 @ 7:30 pm at the Camel.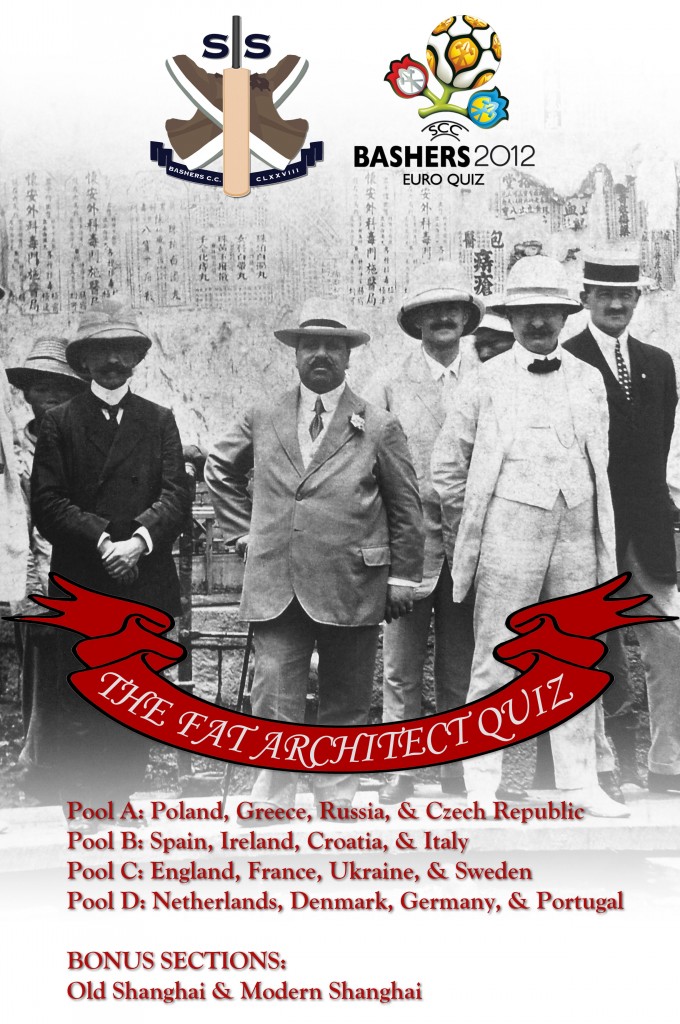 Quiz master Shitshoes will be taking control with six rounds of mind boggling trivia on the nature of architecture.
As usual there will be a great range of prizes to play for and we encourage all Bashers to come out and catch up. With Friday an official Chinese holiday, there is no reason to miss this quiz.
Please let us know below if your coming down!